(Beni Haruka no Suiito Poteto Taruto | Red Sweet Potato Tart)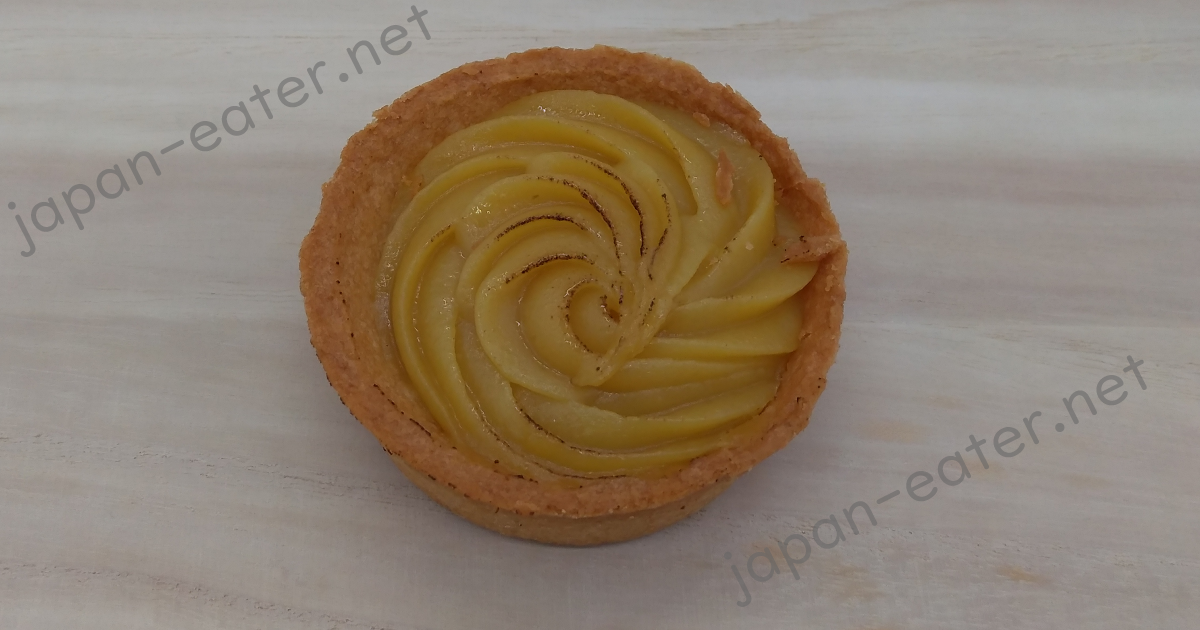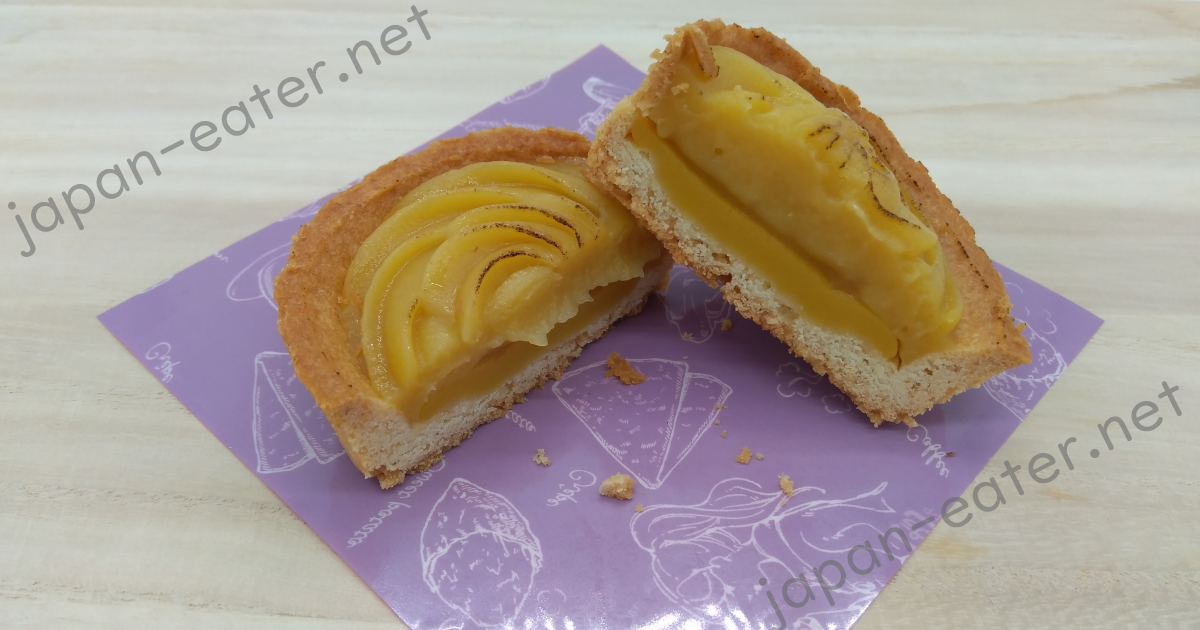 General Description
One thing that I love about living in Japan is that there is always something new to experience with each season - from the scenery, to events, to the food! Throughout the year, you can see seasonal snacks and dishes advertised at cafés and stores. Now that September has come, sweet potato snacks are abound!
This is one of the seasonal snacks available at Family Mart (Famima) convenience stores. This is my first time trying a sweet potato snack, so I'm very excited!
[Cultural Note] Seasonal Flavours

Perhaps because Japan is an island country that shares no borders with other countries, the foods and flavours that are "in" change with the seasons.
While you can find some seasonal flavours all year round at certain stores, you'll see cafés and restaurants advertising specialty drinks and desserts and stores selling unique snacks depending on the time of year.

Some notable seasonal flavours are:

Strawberries (mid/late winter)
Cherry Blossom (early spring)
Maccha (spring)
Mint (early summer)
Pineapple, Lychee, Lemon, Watermelon (summer)
Sweet potato (fall) Chestnut (fall)

[For more cultural notes, check this page.]
Review
Price


220 JPY (1 palm-sized tart)

Taste


Let's start with the tart crust itself. It's pretty good. It tastes like a regular tart, kinda like a pumpkin pie crust. Nothing too amazing, but not bland either.
As you can see in the third picture, there are 2 layers to the filling. I couldn't tell if there is a difference in taste. It tastes like a sweet potato and nothing else. Maybe a tiny bit sweeter, but there aren't any additional flavours. It's hearty like a mini pumpkin pie, except it's potato flavour and it doesn't have extra spices.

Texture

The tart is a bit crumbly, but it still holds together pretty well. It's not super dense. The top potato filling is like a puree, completely smooth. The bottom layer is thick and more solid, but still soft.

Smell

There's no strong smell, but you can smell the sweet potato when you're up close and eating it.

Overall


Altogether, it's simple but delicious. They're not doing anything new with the flavour. However it's still enjoyable. Even if you don't particularly like sweets, I think you can still enjoy it.

Would I try again?

Sure. It's a bit small, but if you just want a bite, you'll find it satisfying. I think it's a good option if you want to try a sweet potato snack.