(Tsubu Gumi Bakansu | Vacance Tsubu Gummy)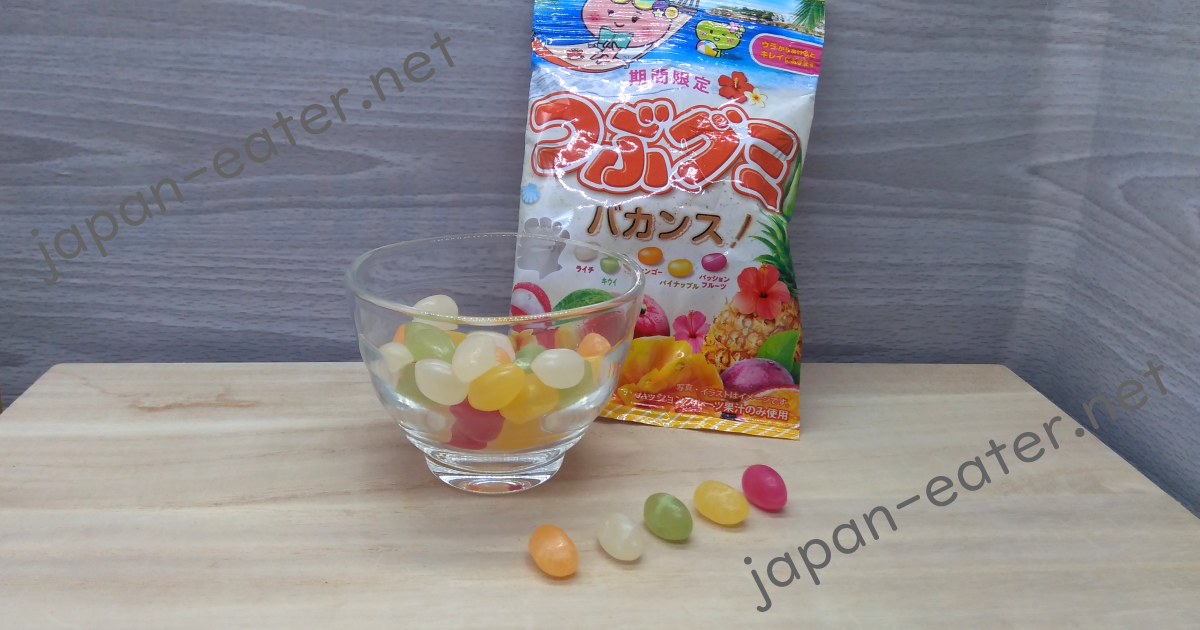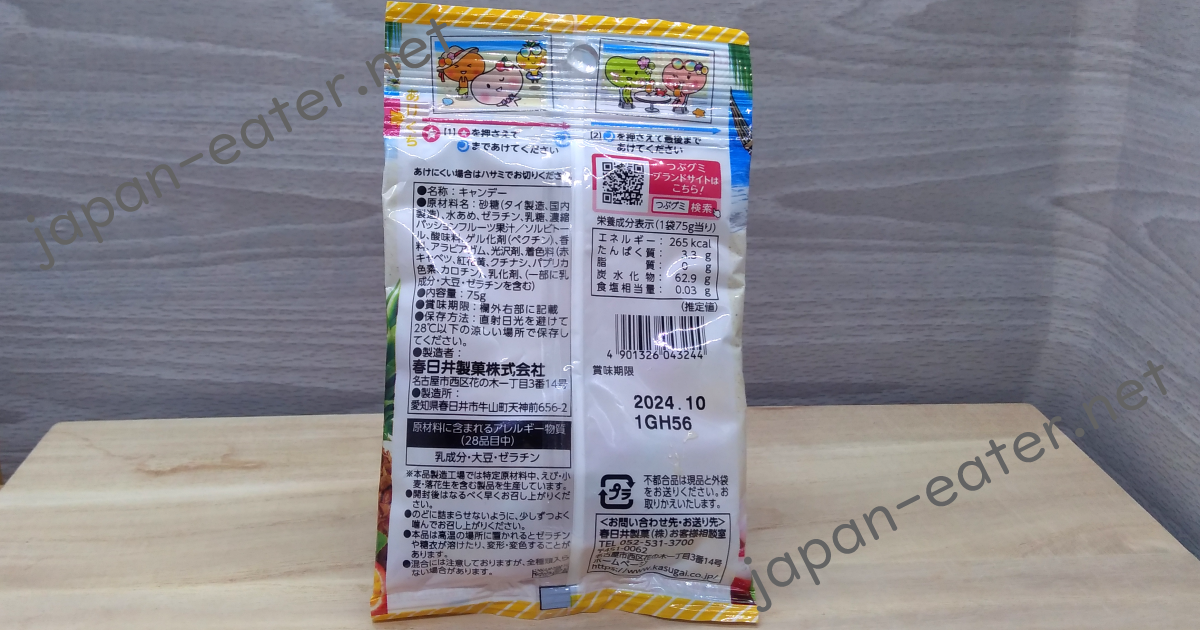 General Description
It's been a while since we reviewed a product, but we're back with a good one. Put on your shades, kick back, and relax by the sound of the waves as you eat today's treat - Vacation-Themed Gummies by Kasugai! I'm not quite sure what "tsubu" in the name refers to. Perhaps "drop" because of the shape?
I don't think we've looked at a product from Kasugai yet, but they have many different snacks. What I associate them with most is their various gummies, especially Tsubu Gumi. They have special limited time seasonal flavours, but their regular flavours are fruit and soda.
Today's snack is one of the special flavours. In the theme of "vacation," we have tropical fruit flavours: lychee, kiwi, mango, pineapple, and passion fruit.
What a fun variety! Let's jump in!
Review
Price


117 JPY (75g bag x 1)

Taste


Each colour has a strong unique flavour. The pineapple is sweet and kinda tangy, but not sour. I'm not familiar with passion fruit, but it tastes like sweet fruit punch. The lychee is not as sweet as the others, but still juicy and sweet. The mango is as about as sweet as the lychee but the flavour is not as juicy. The kiwi tastes like a kiwi flavoured chewy candy rather than a kiwi.

The flavours are pretty accurate while still having a candy taste to them. They don't have that really bad artificial taste that some candies and gummies have.

Texture

They're like most jelly beans, they have a thick, soft casing. They're solid but soft and easy to chew through.

Smell

There's an artificial candy smell in the bag.

Overall


I love these jelly beans! While I like the other flavours in the series, this one is my favourite! The flavours are unique and all tasty. They're fun to eat individually and together.

Would I try again?

Yep! Gotta get them while they're still in season!