(Kitchen Otoboke Entrance)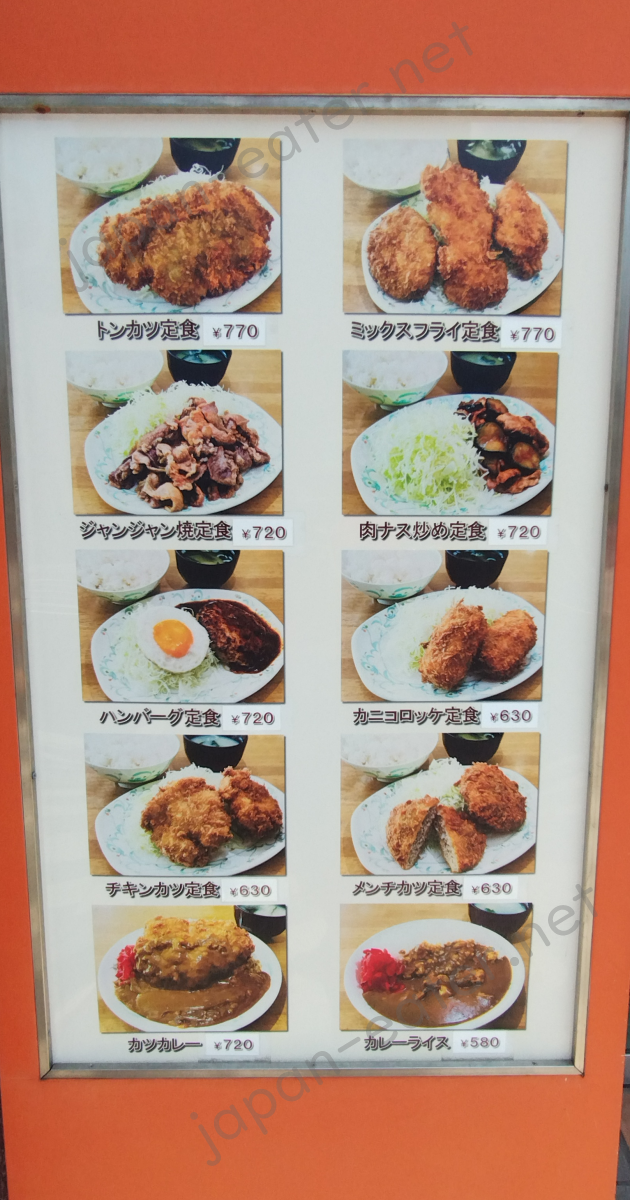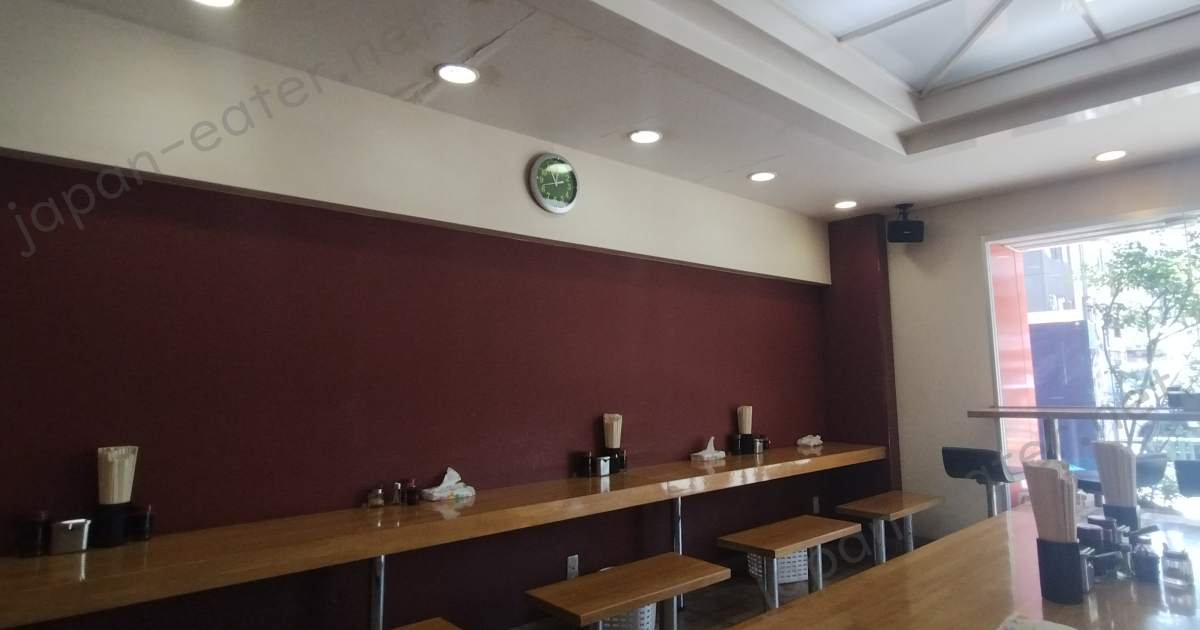 General Description
Rue
Fried food! Fried food! I love fried food!

Today we're visiting Kitchen Otoboke! It's a small restaurant near Waseda station and University. This is the kind of restaurant you'll see frequented by students and workers going about their busy day.

It's fun to visit smaller, unique locations like this! I'm looking forward to the meal!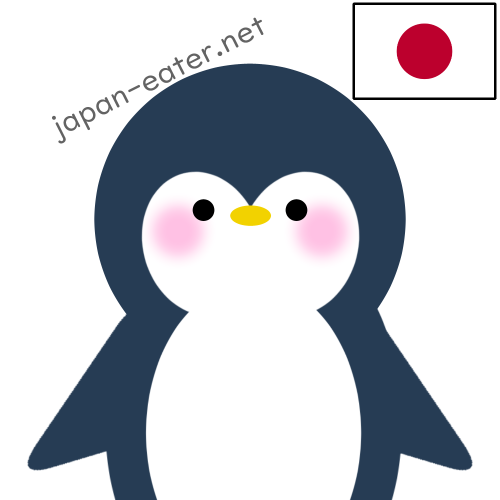 Yue
A very typical diner which you can see around colleges/universities in Japan. These kinds of places serve big amounts of food with a so-so level taste for a reasonable price. Therefore they are popular among students and young people.

One of my friends went to Waseda University near this diner and she said that Kitchen Otoboke was her savior (financially)!
She recommended that I check out this place as their food is actually pretty good.
What we ordered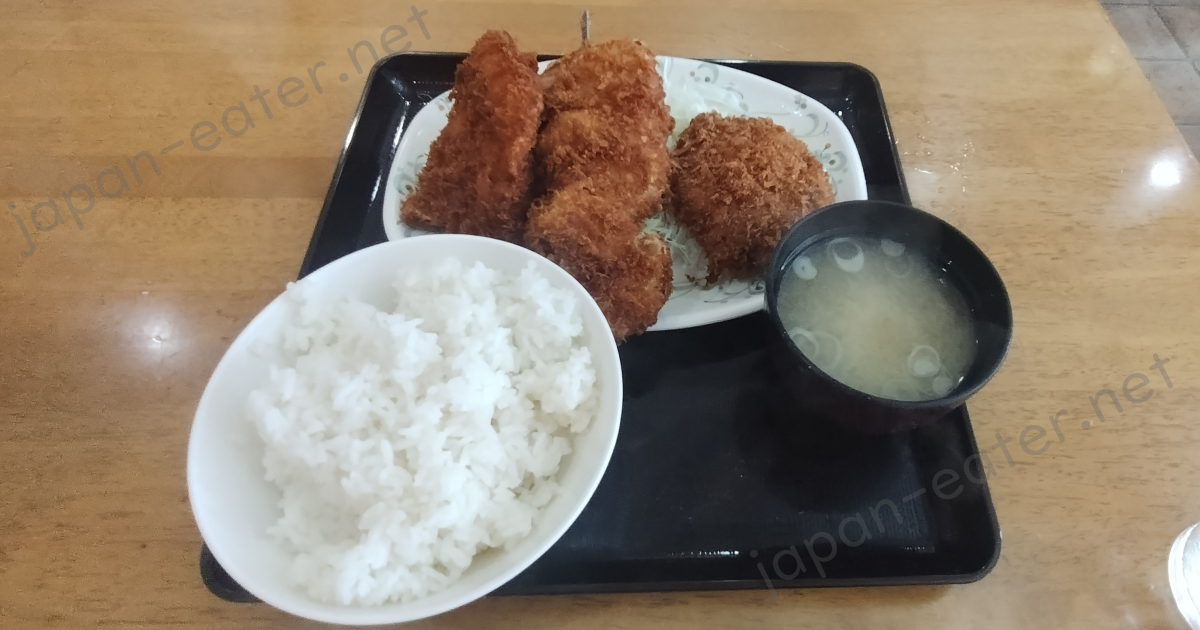 Rue
Let's start with my order. I got the mixed fried set.

There are 3 fried meats included. There's no detailed menu, but from what I can tell, there's a chicken katsu, pork and onion skewer, and minced beef.

They all smell really good. The chicken katsu is thick but super soft and moist. It doesn't have a strong taste.
The minced beef tastes like a homemade burger. It's also very soft and has a bit more flavour to it. It has some seasoning and onions inside.
The pork skewer is light tasting. It doesn't have seasoning like the beef. It tastes good with the onions. The pork had quite a bit of fat on it. I'm not a fan of fat on meat and there was one piece that I could not eat.

The batter is really crispy but not oily, which is good if you don't like oily foods, but it does lose out on some flavour. However, all of the fried foods go well with the sauce.

The miso soup is a standard soup. There's nothing special about it but it's still good. It has a good balance of flavour and saltiness.
I didn't upgrade my rice but I still had trouble finishing it all. It doesn't look like a lot, but this dish is very filling.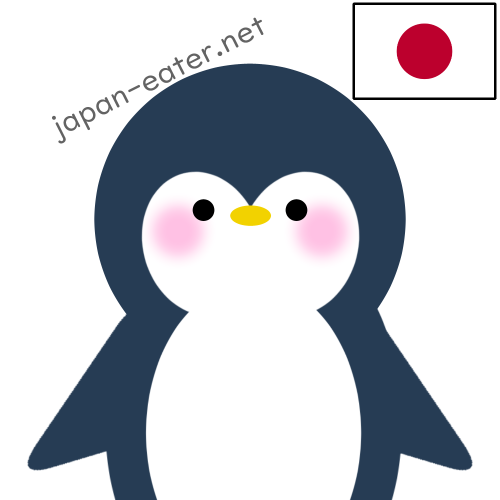 Yue
I personally don't like eating very oily food, so just the visual of this food made me feel stuffed.

All of them taste really nice but very oily, so one bite of each was enough for me.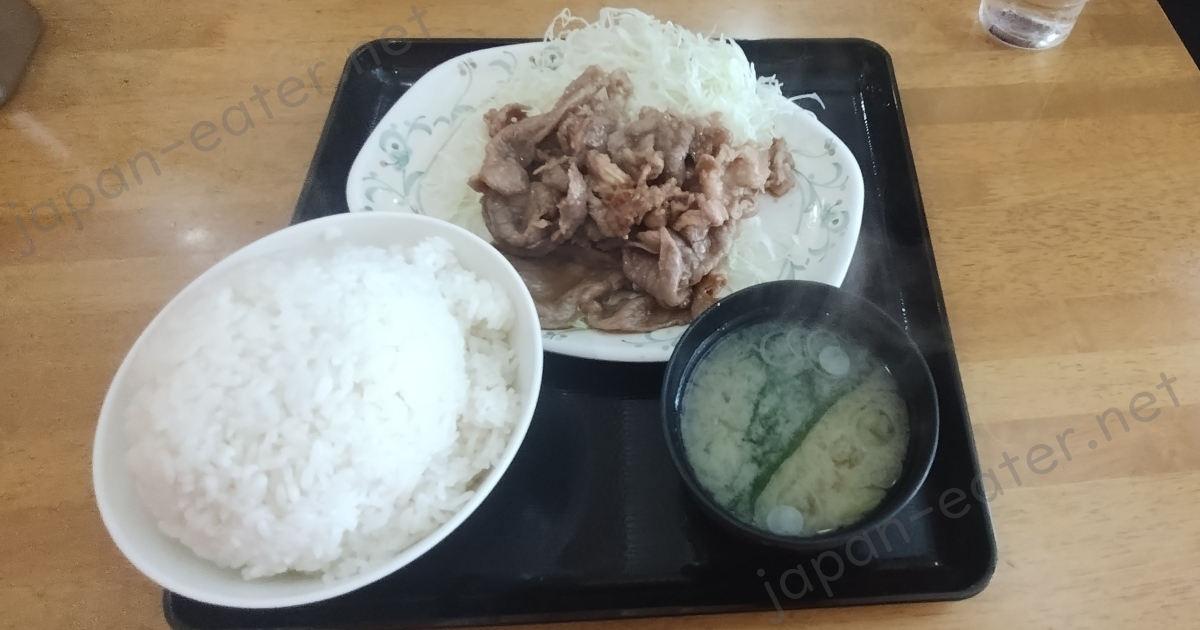 Rue
Here's Yue's order.

It's surprisingly not fatty, which is a plus for me. The sauce is a bit sweet, a bit salty. It reminds me of a common East Asian sauce, but I can't quite put my finger on it. Either way, it's really nice.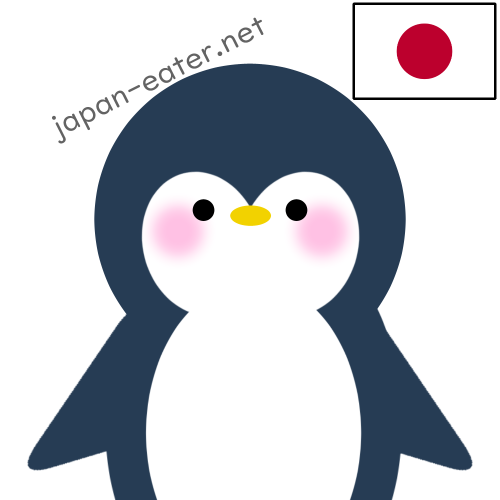 Yue
I ordered this with a large serving of rice to check the difference between the normal size and the big size.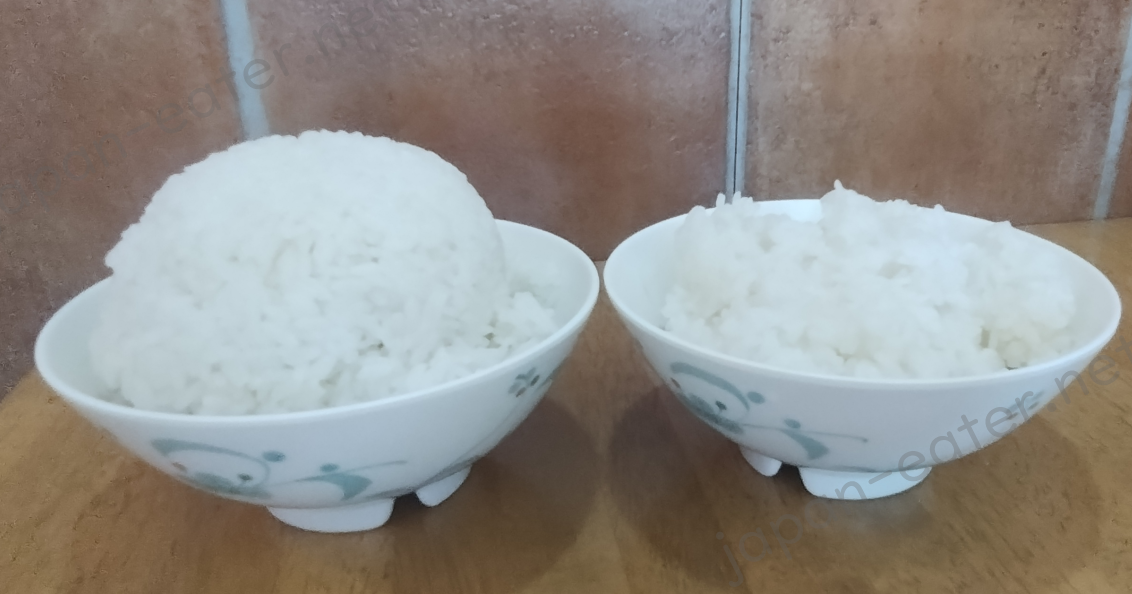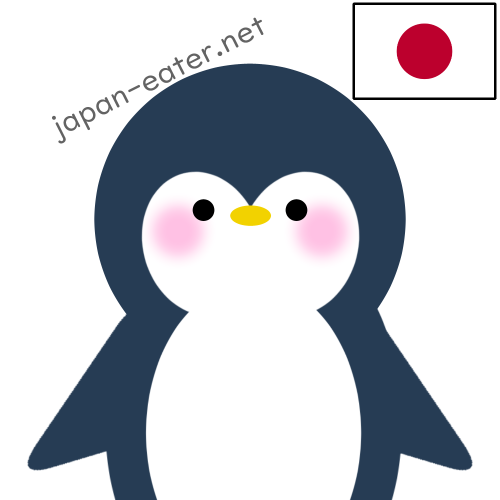 Yue
It seems like they use another bowl to make it almost double.
You can get the bigger serving of rice by paying extra 50 yen for each item. So if you are really hungry like a young college student, it might be a good option.

For the dish itself, as Rue mentioned, it is salty and sweet at the same time. It matches with the sliced cabbage and rice very well.
I expected it to come with more sauce but it was kind of dry.
Personally, this is a small minus.

The miso soup is just normal. Good enough, but nothing special.
Review
Access

The restaurant is minutes away from Waseda station by foot. There is a small ledge outside the restaurant. There is no slope or ramp available.

Price


Average Budget for 1 person: 650 - 1200 JPY


Service & Hospitality


The service is pretty standard. We got our order in under 10 minutes. It seems that the restaurant in run by south-east Asian immigrants. Sometimes foreigners struggle a bit with Japanese hospitality (especially language based), but the staff were perfectly fine. It wasn't that busy when we went, so we could hear the staff chatting with each other, especially since there is no complete wall between the kitchen and the dining area. However, it wasn't too loud and hey, let them enjoy working as long as it doesn't interfere with the service.

The washroom is a short step up. The seats are also stuck in place an cannot be moved. If you come with a stroller or mobility device, it might be hard to sit comfortably.

Atmosphere


It's a nice little place. The restaurant isn't too big but there are still quite a few table and counter seats. We came at opening, so it was still early in the day. Although there were lights on inside, the dining area is mostly lit by the natural sunlight coming through the big windows. It's still easy to see and very calming.

There are English oldies playing but the volume is low so it is hard to hear over the kitchen and other customers. Still, it adds some relaxing background noise. There's a faint smell of fried food in the air.

Food


Although the menu isn't super big, there is a bit of variety. The dishes are different enough that I don't think you will get bored of here quickly. It's not the most special meal, but it's still tasty. And it's quite filling. For fried food, it's not too greasy either.

Overall


It's a solid choice. It's reasonably priced, large volume, and fried food! It may get more noisy and crowded at peak times, but there's space to relax and eat. Plus it's nice visiting smaller restaurants like this.

Would I come again?

Yeah! I'd like to try some of their other stuff.
Recommended Places Nearby