(Yakipurin Horoniga Karameru Soosu | Baked Pudding with Mildly Bitter Caramel Sauce)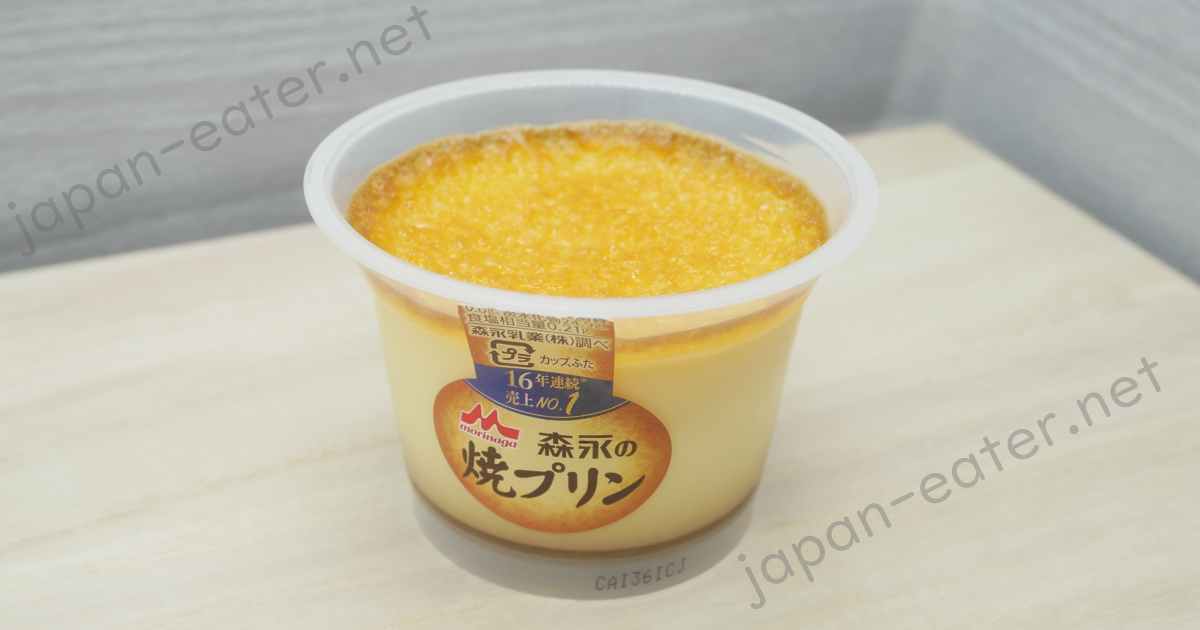 General Description
There are many names for this kind of dessert - crème caramel, flan, caramel custard. But the Japanese take on this custard dessert is simply called purin. I know this dessert is of European origins, but I associate it with Japan. It wasn't common in my hometown, so to me, it's that tasty looking treat I always see in Kirby games!
Purin is a common dessert in Japan. You'll often see it on dessert menus and at convenience stores. This one advertises that it is the number 1 selling dessert item 16 years in a row, according to a 3rd party report. That certainly raises my expectations!
I wanted to flip this treat over to make it look like a proper purin, but it seems like the cup isn't designed for that. Oh well. Let's jump in!
Review
Price


106 JPY (1 140g cup)

Taste


The top part has a slight caramel taste. The pudding has a light custard taste. It's there but it doesn't stand out. It's a bit sweet. There caramel is light and bittersweet. Altogether...it's still very light tasting. It's fine, and that's all. Completely average.

Texture

The pudding itself is solid but incredibly soft, like soft tofu. The top part is soft and bumpy. The caramel at the bottom is a thin liquid.

Smell

There's a slight sweet caramel smell when you open the cup. The custard itself has an eggy smell which I'm not very fond of.

Overall


This may be on me because of my sweet tooth, but this doesn't really do it for me. The flavour is so light that it's not that noticeable for me. I think this snack is fine if you want a bite that's a liiiitle bit sweet, but it's not for me. I also don't like the eggy smell. It really got in the way of my enjoyment.

Would I try again?

I would eat it if offered but I wouldn't get it on my own again.