(Ichigo no Toriko! Berii Berii Keeki | Enthralling Strawberry! Berry Berry Cake)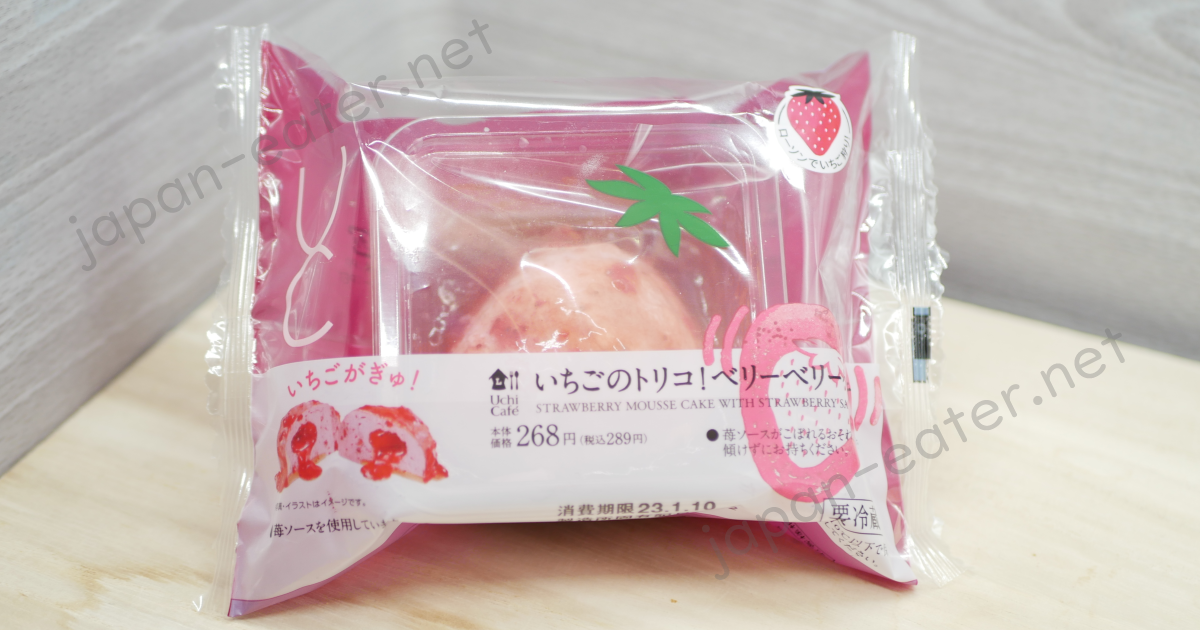 General Description
It's been a while since I've had something by a convenience store. This time, we have a strawberry mousse cake by Uchi Cafe, which is part of Lawson! Although there's an English name on the package, the Japanese name is more creative and unique. Toriko can be translated as "captive" or "victim" of love. I suppose this treat is saying that it is so good, once we eat it, we'll be its thrall!
That's quite the claim. Can it live up to it? Let's find out!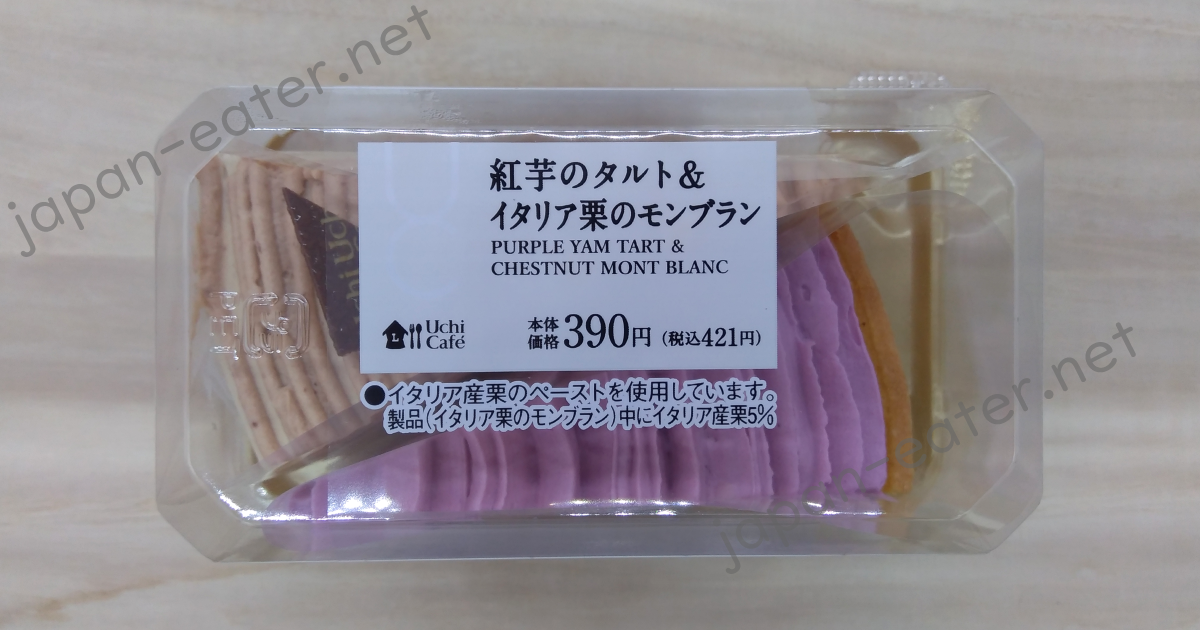 [Cultural Note] Seasonal Flavours

Perhaps because Japan is an island country that shares no borders with other countries, the foods and flavours that are "in" change with the seasons.
While you can find some seasonal flavours all year round at certain stores, you'll see cafés and restaurants advertising specialty drinks and desserts and stores selling unique snacks depending on the time of year.

Some notable seasonal flavours are:

Strawberries (mid/late winter)
Cherry Blossom (early spring)
Maccha (spring)
Mint (early summer)
Pineapple, Lychee, Lemon, Watermelon (summer)
Sweet potato (fall) Chestnut (fall)

[For more cultural notes, check this page.]
Review
Price


289 JPY (1 palm-size cake)

Taste


There's no sauce inside!!! The picture on the package is a lie! I know it's just an image so it's not 100% accurate, but I was expecting at least a little bit of sauce...

On to the actual taste though. On the bottom, there's actually a super thin tart or cake base. It doesn't add anything to the treat. The strawberry sauce is good. It has a strong sweet yet tart taste. It doesn't have that artificial flavour that some jams and sauces have. The mousse tastes pretty similar, only lighter.

Texture

The tart base is complete soaked and just mush. While the mousse is light and spongy, it is ever so slightly less solid than the mousse I'm used to. It doesn't have as much structure.

Smell

There's a sweet strawberry smell.

Overall


It's a low rating but not because it tastes bad. It's simply not worth it in my opinion. The taste and texture are fine but nothing special. It's so small though. Yes, you should eat it slowly, but you could probably eat in one bite and it'd be as filling as eating a single marshmallow. It's just not satisfying.

Would I try again?

No. There are much better strawberry treats in my opinion.