(Shokora Makaron Sando | Chocolate Macaron Sandwich)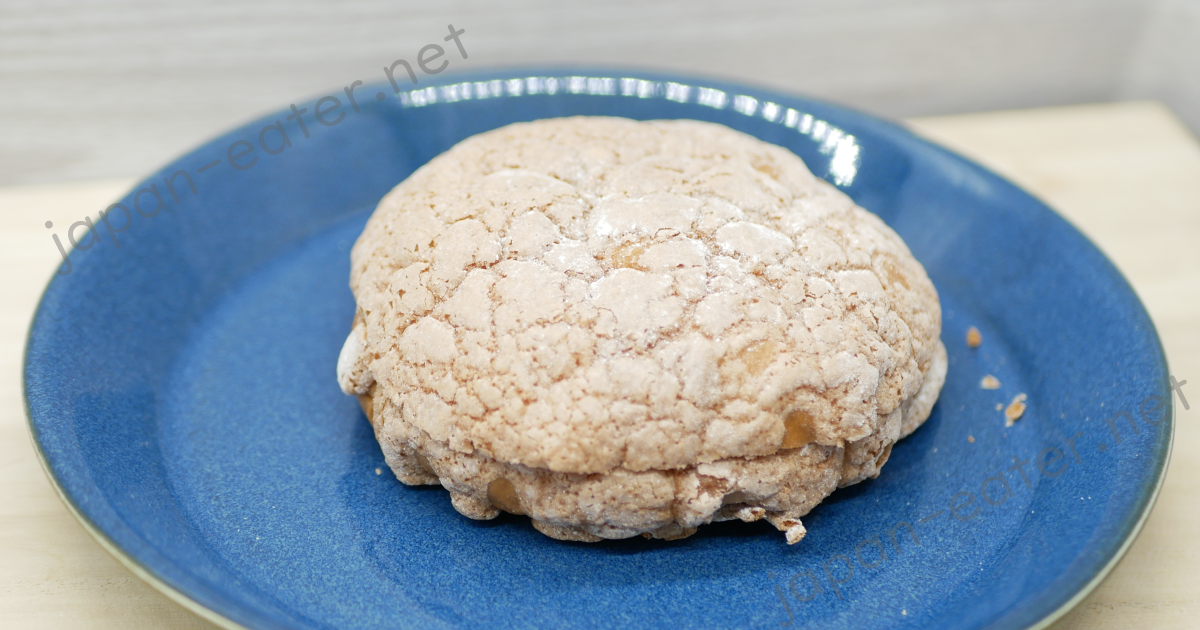 General Description
We're finally trying another Fujipan treat again, and a new one at that! It's been a while. It's their Chocolate Macaron Sandwich!
Now, you may look at this product and wonder where the "macaron" part is. Well, the top of this fried pan is covered with macaron dough.
This product also advertises that it is part of the Cacao Trace sustainable program. According to the package, a portion of this products sales goes back to the people producing cacao to help them. Neat!
Time to jump in!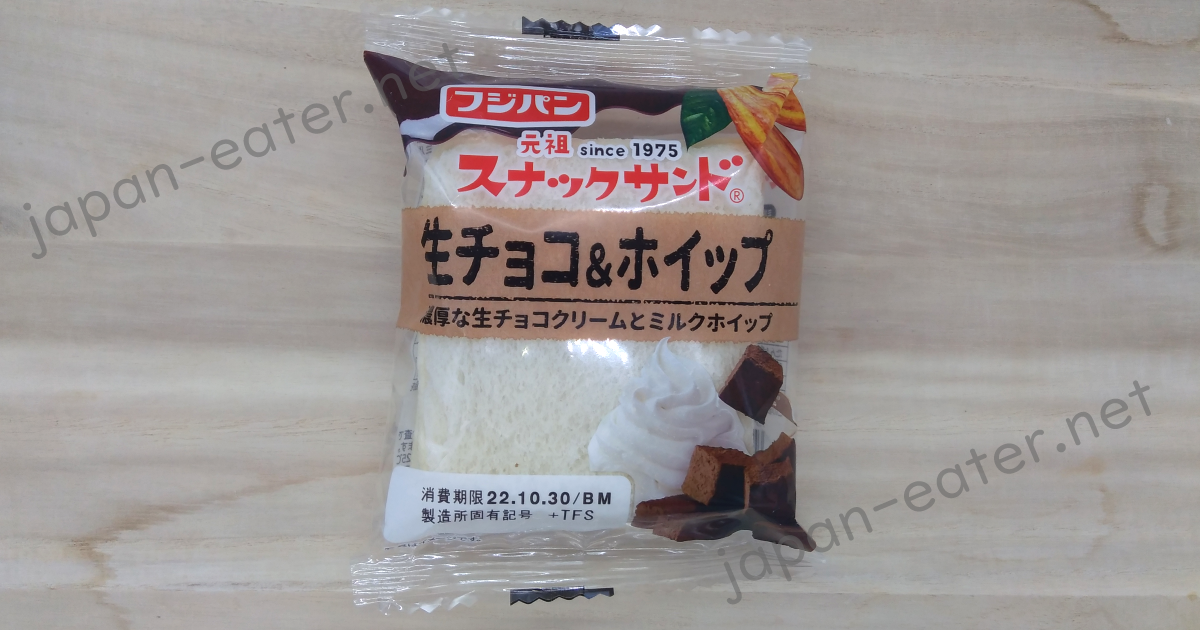 Review
Price


108 JPY (1 large pan)

Taste


The pan has a light sweet taste. There's a hint of chocolate to it. Honestly, the pan by itself is pretty tasty. The cream is really good too. It's got a rich chocolate taste that is just sweet enough to keep it from being too bitter. It reminds me of that one thick, frosty chocolate icing on cake. All together, it works wonderfully.

Texture

The pan has hard and crumbly exterior, but is super soft on the inside. It's not dry at all. The cream is more like a thick chocolate spread or icing.

Smell

There's a strong sweet chocolate smell as soon as you open the bag.

Overall


It's better than I was expecting. I honestly thought it would be a chocolate overload and very one note. However, it's rich without being too heavy or sweet. It's satisfying but doesn't give you a stomachache. Everything about it certainly has a chocolate taste, but it's never too much. And it's a nice chocolate flavour too! It's a good option if you're craving chocolate but don't just want to eat it straight.

Would I try again?

Totally! I'll be keeping my eye out for it.