(Kantorii Maamu Jiwaru Bataa | Country Ma'am Melty Butter)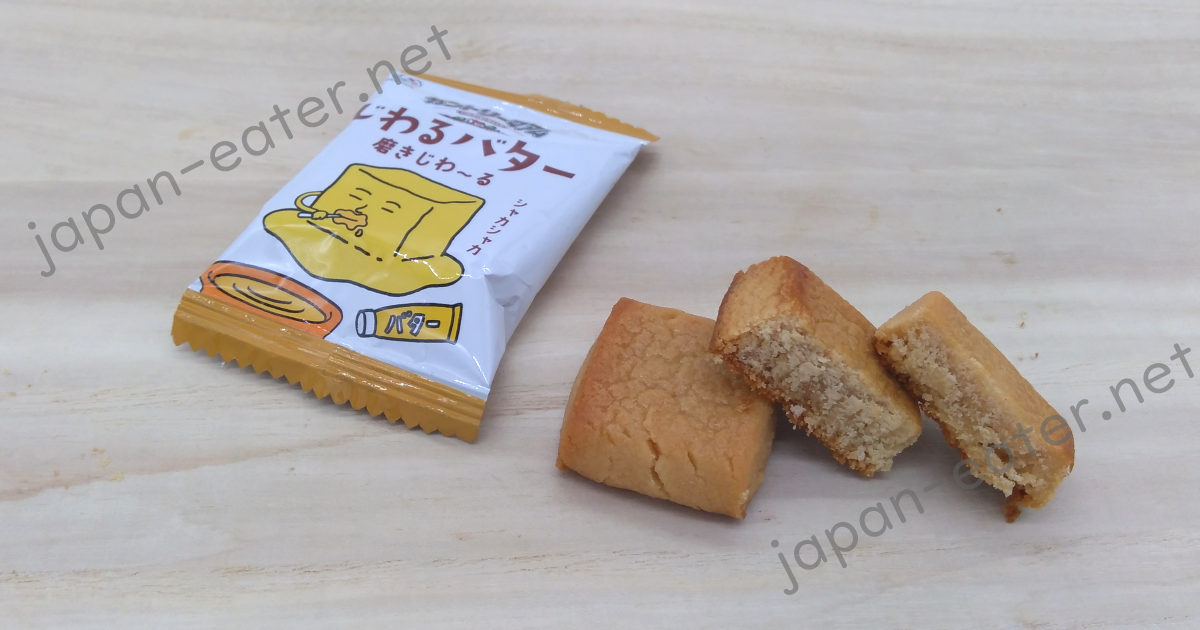 General Description
It's Country Ma'am! Well sort of. Country Ma'am is a very popular cookie line by Fujiya. They're small, soft, and usually come individually wrapped in larger packs, like these ones. These cookies are definitely quality over quantity.
However, today were are not looking at their usual chocolate chip cookies. Instead, this is their special "melty butter" cookies! I see it often at the snack store, not so much elsewhere. The package says that it has a good amount of butter and that it's "easy-to-eat size."
I love Country Ma'am, so I have high expectations. Just look at this little guy's face! It won't let me down.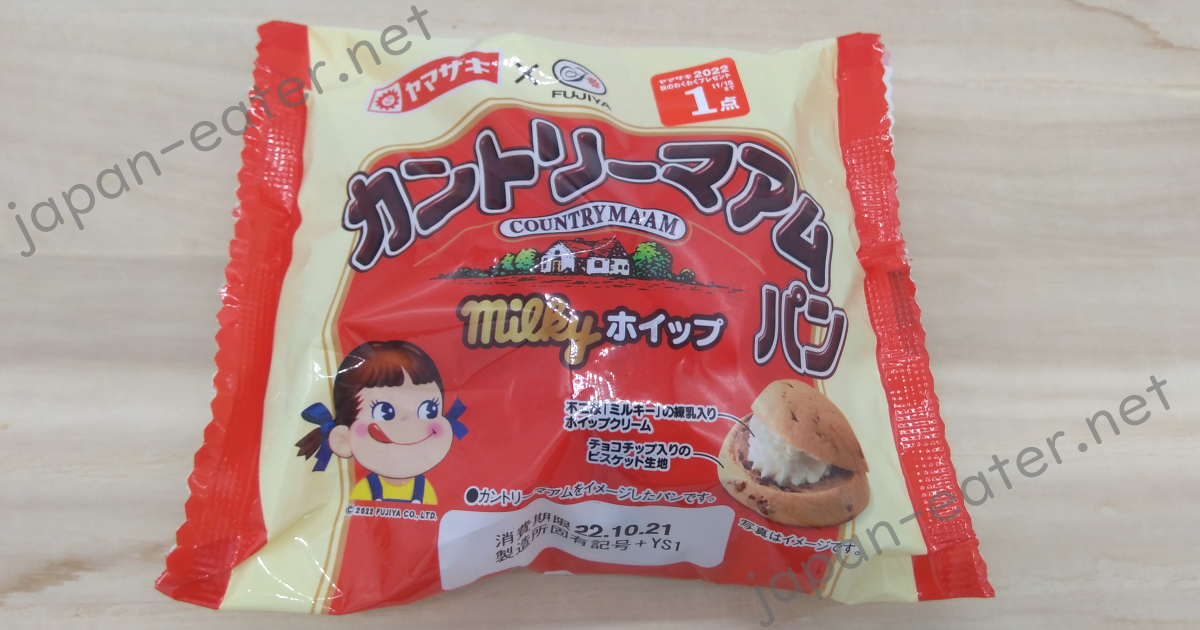 Review
Price


258 JPY (13 cookies)

Taste


It's really nice. It has a strong butter taste. It tastes really similar to a short bread cookie. It's slightly sweet but not sugary. It doesn't have a bitter aftertaste like some biscuits do. I think it'll pair well with drinks or other cookies since it's simple.

Texture

It's completely soft and a bit crumbly. It's also pretty dense, I'm guessing from the butter. I love the texture of it. You can break it apart as you chew it or let it almost melt in your mouth. It's very fun to eat.

Smell

There's a sweet buttery smell.

Overall


I really like this one despite it not being that sweet. There's something very satisfying about eating it. It's got a nice flavour too. The only thing is that it is fairly small. I could definitely finish the whole pack in one sitting. It's suitable for when you want a taste or need a treat to have with something else, not really something snack on.

Would I try again?

Yes, every now and then. Because of the price and quantity, I wouldn't buy it as a regular snack.