(Pyuararu Gumi Haru no Momo | Pure & Natural Spring Peach Gummy)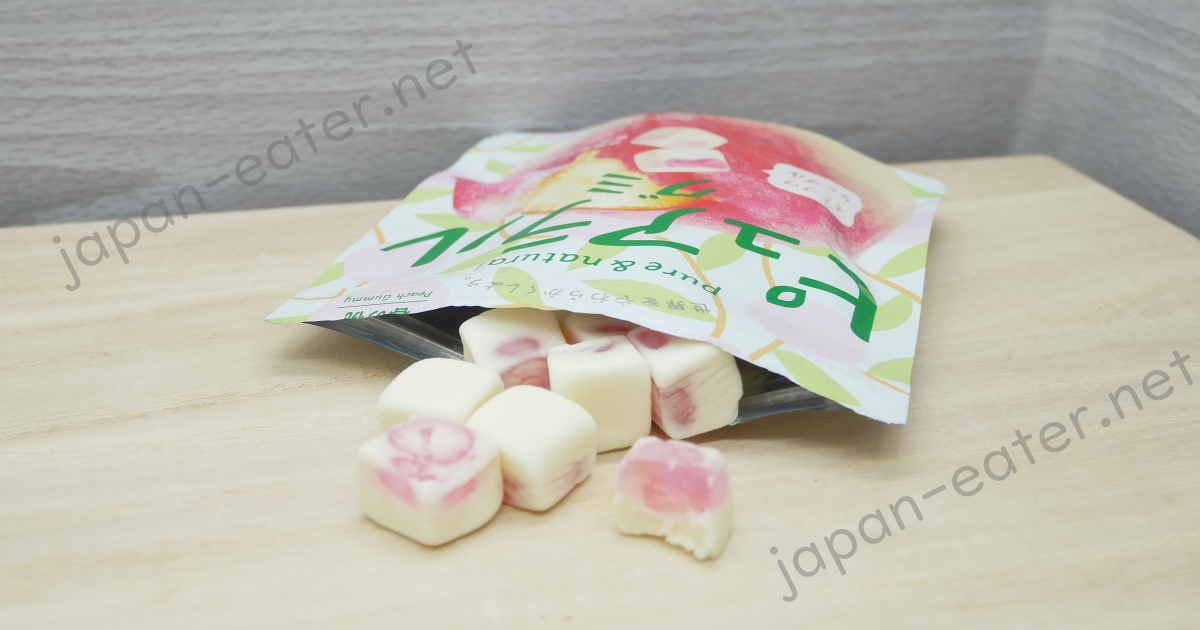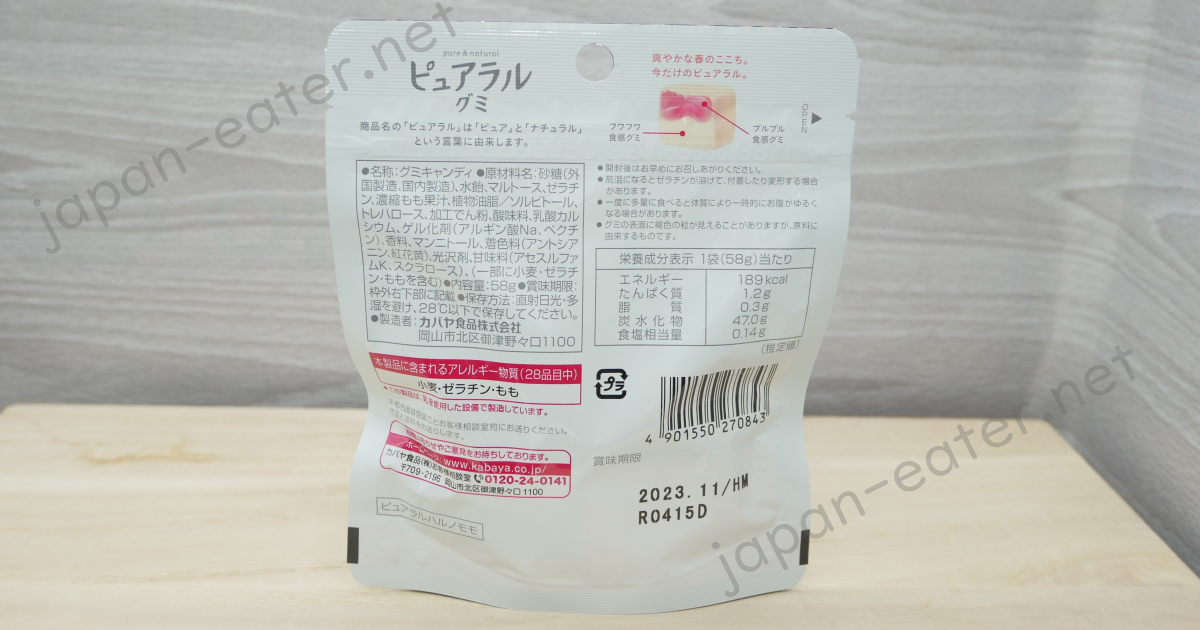 General Description
It's been a few months, but we're back with another gummy! And it's from Kabaya, the same makers of one of our first treats this year. The last time, I was drawn to the gimmick, and I gotta say this gummy's uniqueness pulled me in all the same. It's a fun little cube!
The name "Pyuraru" is a mash up of "pure" and "natural." That being said, the package doesn't go into more detail about how it's particularly "pure" or "natural" as far as I can tell. It does use white peach juice, but most gummies use fruit juice.
The other notable "feature" is its texture. It has a "soft outside" but a "squishy inside." I'm guessing it being a soft gummy is its main charm point, as the package invites us to "make the world soft."
We've got a lot of expectations going into this! But what is it really like? Let's jump in and find out!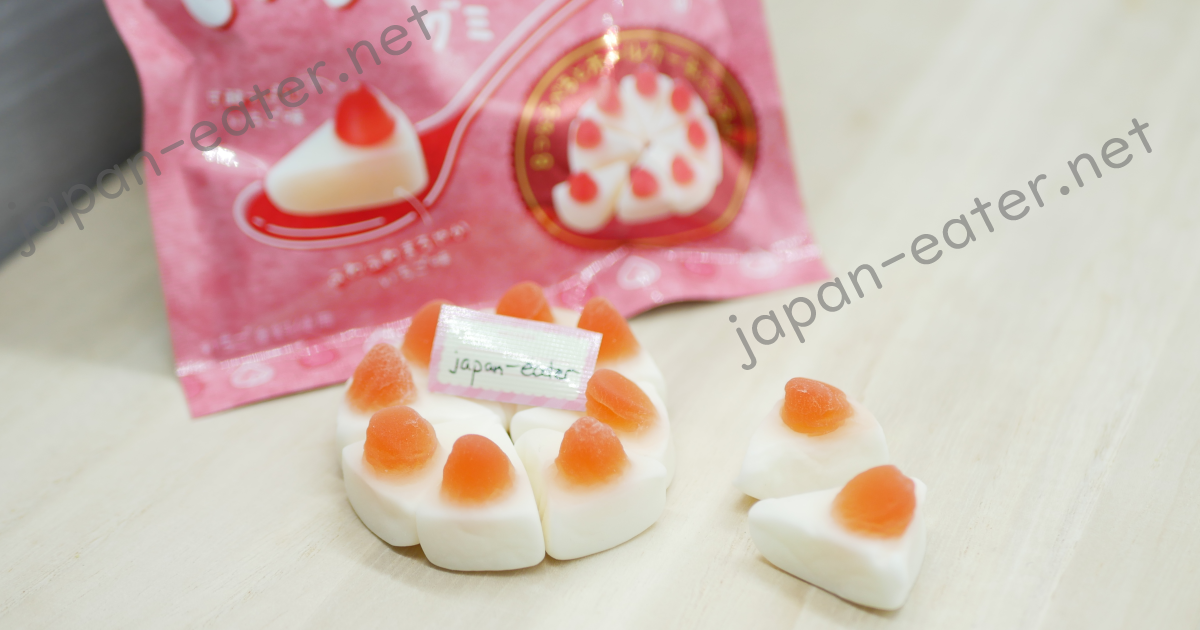 Review
Price


135 JPY (58g pack x 1)

Taste


The peach is a little bit sweet, a little bit tart. The taste is more subtle than other gummies we've looked at. It's still very easy to recognize that it's peach though. It doesn't have that artificial taste that some gummies have.

Texture

Oooooh man I love this texture. It's like a marshmallow gummy, if that makes sense. It's not gooey nor is it too chewy. If you ever had that one strawberry marshmallow candy, it's like that. And it's soooo satisfying to bite into. It's very easy to eat. It's a bit similar to the Kabaya Strawberry Cake Gummy, but I like this more.

Smell

There's a light creamy peach smell when you open the bag.

Overall


I reeeeaaaally like this one! It's just so nice to bite into. And the taste is good. I could eat the whole thing and not feel icky or sick from the sweetness. Which is good, because I could easily eat this whole thing in a few minutes. That's the only draw back. It feels a lot less than other gummies we've tried.

Would I try again?

Definitely! But not regularly though. There's not much to share.