(Ramen Hidakaya | Entrance)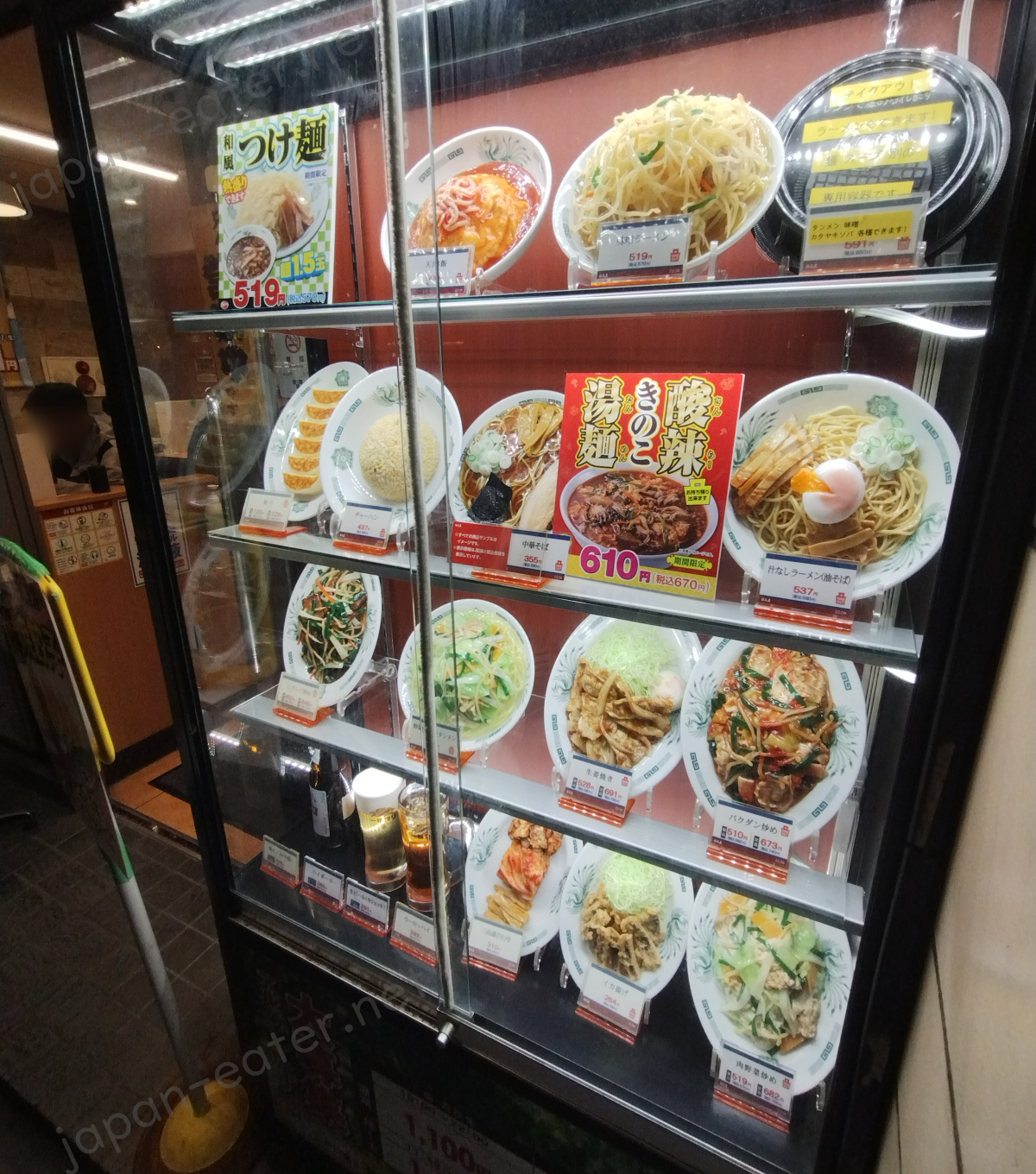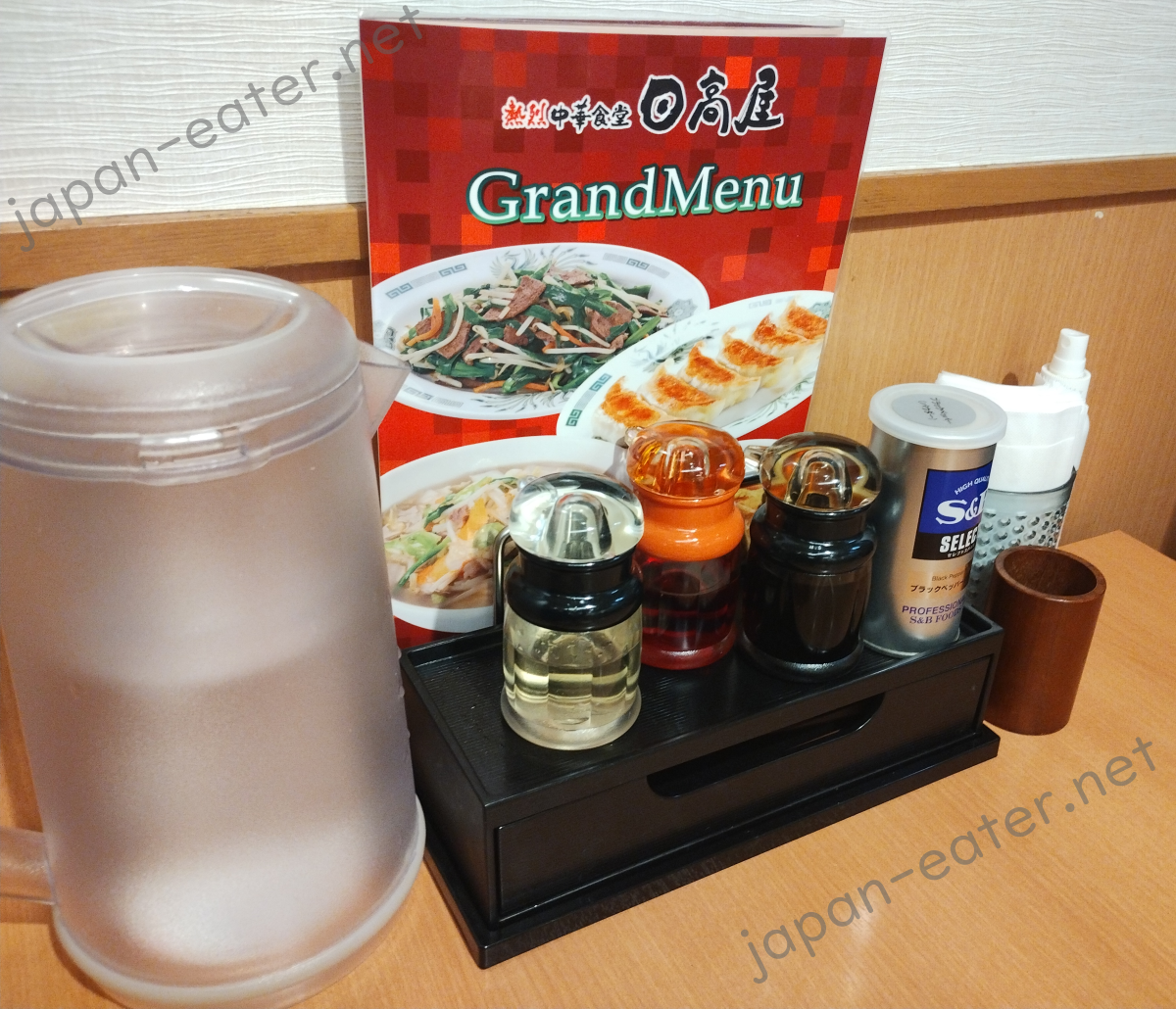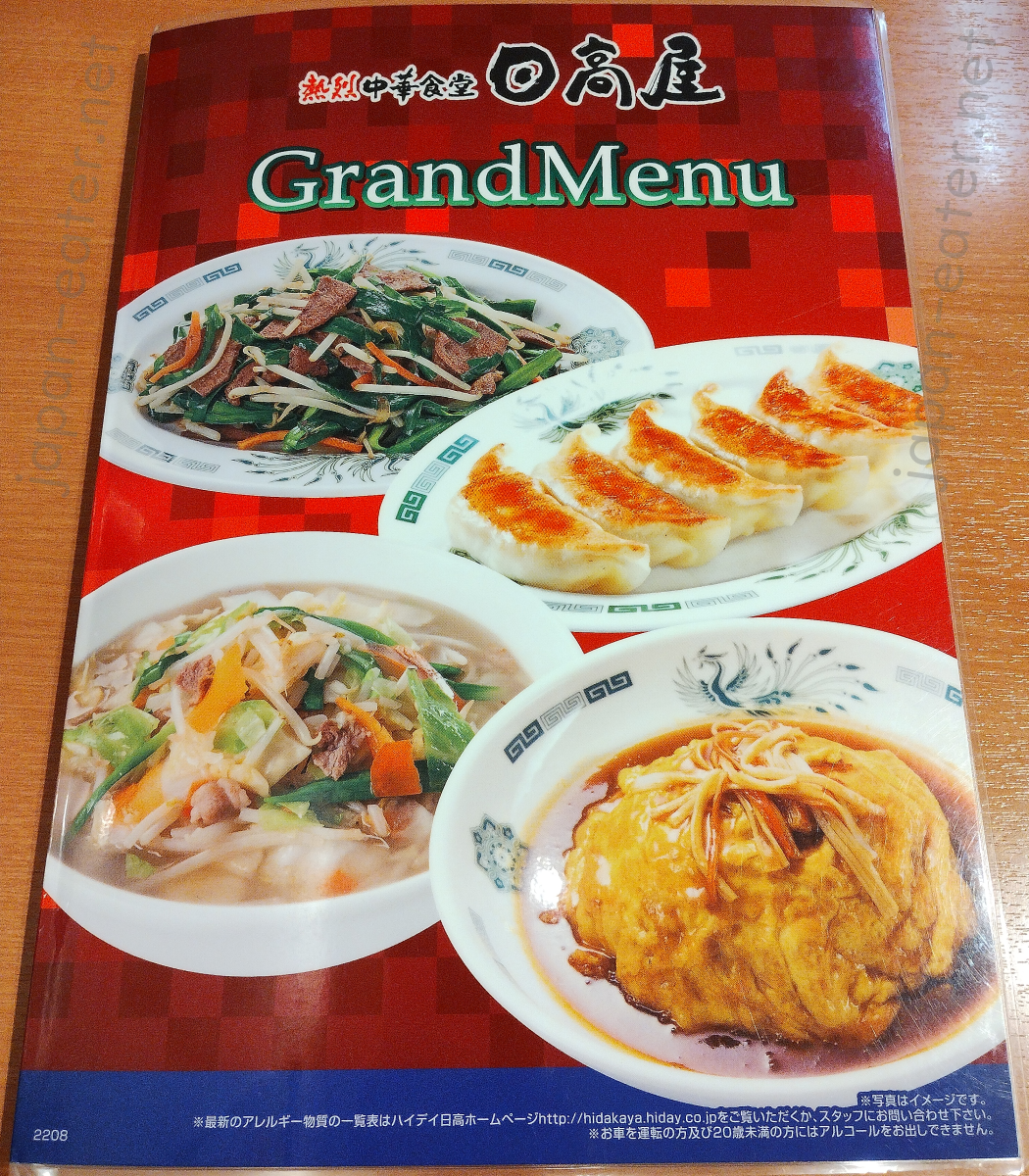 General Description
Rue
Welcome to Ramen Hidakaya! This is an izakaya (Japanese bar) style restaurant that serves chuuka (Chinese & Japanese style Chinese cuisine) dishes. It's a chain restaurant, so you can find locations all over the Kantou region!
Yue brought me here earlier this year and I've been excited to come back. Now I'm excited to share it with you!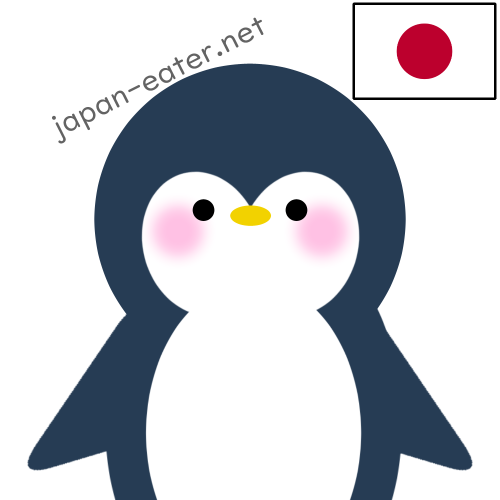 Yue
This is my favorite restaurant chain where you can enjoy "cheap but good" food. I've been familiar with this chain since I started working.
Because everything here is very reasonable, it is popular among college students as well.
You can see many business people and students having lunch here on weekdays.
[Cultural Note] Food Display

One neat thing about Japan is that some restaurants and cafes will have food displays.
The food is not real, but rather accurate replicas.
Usually only the main and most popular items are displayed.
These displays are very useful because you can see the dish's name, size, and price before even stepping inside the restaurant.
[For more cultural notes, check this page.]
What we ordered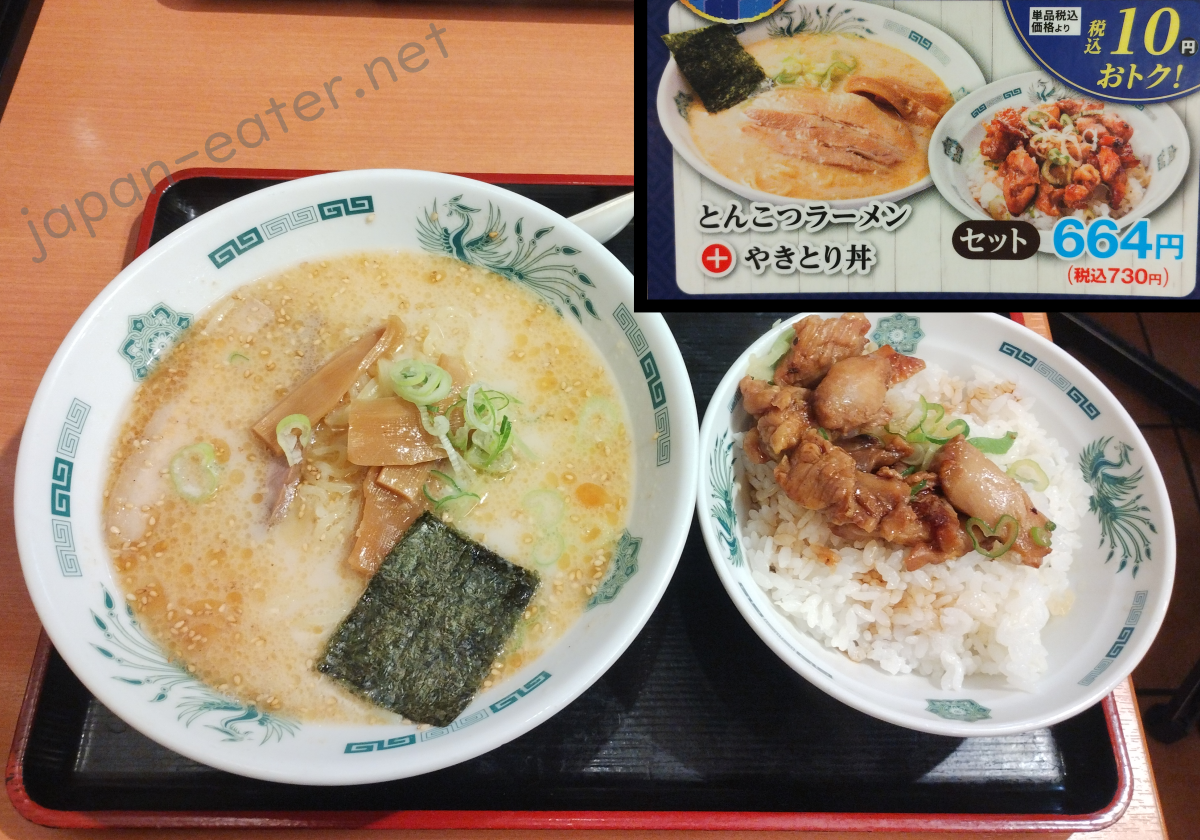 Rue
Here's what Yue ordered. I only had a little bit, but I like it.
The noodles are nice and firm. Tonkotsu ramen is made with pork bone broth and tends to be more fatty and oily than other ramen. But boy is it delicious! It is a bit salty but it's got that wonderful meaty flavour. The pork belly itself is also soft and tasty.
The chicken that came with the side dish is pretty good.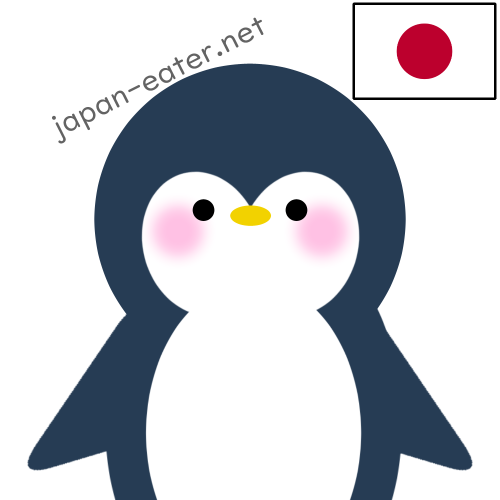 Yue
I'm not a big fan of tonkotsu ramen as it is usually very oily.
But this one is not that oily and I could enjoy the taste.
The chicken dish is called yakitori-don. It is not very impressive but still tasty.
Putting some chili oil (辣油 /raayu) in the tonkotsu ramen is my recommended life hack.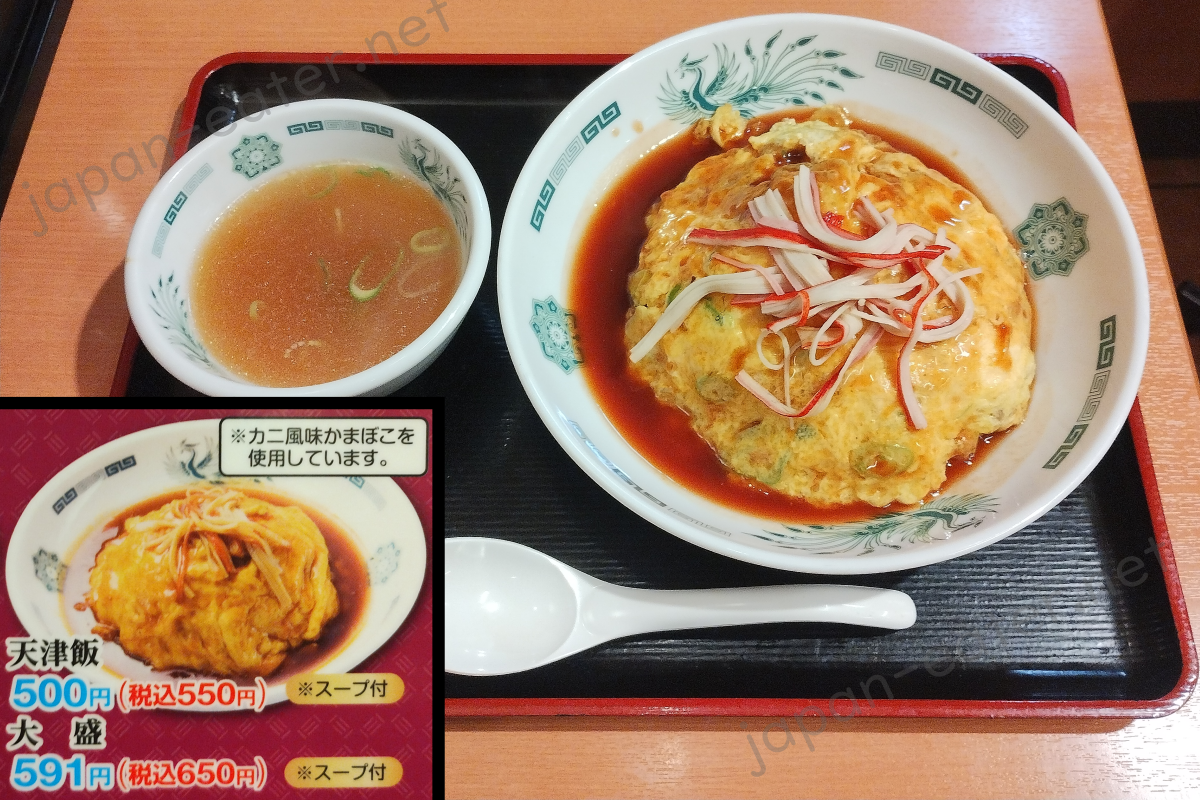 Rue
I have to confess - I ordered the exact same thing that I did last time. I was just so excited to eat it again and tell you all about it! I love it so much!
Let me tell you a bit about what tenshinhan is first. So it's a Japanese-Chinese dish. It's a crab omelette on rice, served with a special sauce. In many ways, it's like a chuuka omurice! And yes, that Dragon Ball character is named after this dish.
It's absolutely delicious! The egg is light and soft. It adds a nice meaty feel to the dish. On top is imitation crab meat. It's pretty decent. Underneath is a mound of plain white rice.
However the flavour lies in the sauce. It's sweet like barbecue sauce. It's very strong and overpowers almost everything else. Good thing it's sooooo good! I couldn't put my spoon down! I think some people might find it too strong though.
The soup it came with was fine, but very salty. It balances out the sweetness of the sauce and adds an extra flavour to the meal. However, I think it's a biiit too salty.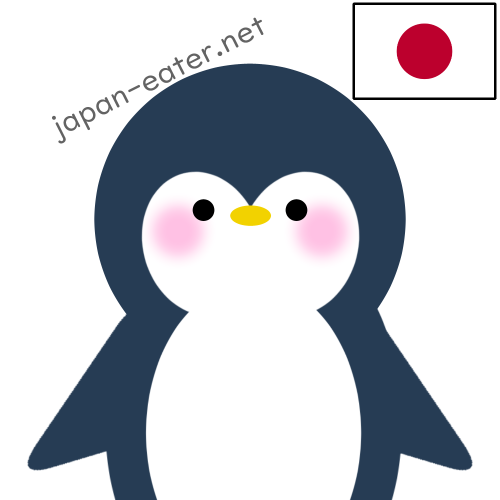 Yue
I like this dish so much and recommended it to Rue.
I thought Tenshinhan was originally from Tianjin, China because of its name (Tenshin = Tianjin), but it seems like it's a Japanese style Chinese dish as Rue explained.
As far as I know, it is not a common food which people in Tianjin eat.
I think we can cook it at home as well. Maybe we can write an article on cooking someday!
Review
Price


Lunch/Dinner Average Budget for 1 person: 600 - 1500 JPY


Service &
Hospitality


The service is pretty standard. There's no call button so you'll have to wave down a server. However, it wasn't an issue when we went. Our food came in about 5 minutes.
At the location we visited, there are stairs at the entrance of the restaurant and the washroom. There is only one small washroom. Some of the buttons for the toilet had braille.

Atmosphere


It was a bit loud this time. Last time we came, it wasn't as loud, so I guess it depends on the other customers. It wasn't rowdy though. It's well lit.
There's a delicious smell in the restaurant and pop music somewhat quietly playing.
The restaurant is not that big, however there is a good amount of space between tables. It doesn't feel tight at all. There are tables for groups as well as tables split into single booths. The restaurant looks very updated and clean.

Food


The food here is solid. I think some dishes might be a bit simple, but they are very tasty. There are a lot of dishes I want to try. It's also pretty filling and satisfying. I want to come back and eat more. Although I haven't tried any yet, the alcohol and side dishes seem pretty reasonable.

Overall


It's a great value for good food. I'm sure you can make these dishes at home, some easier than others, but it's nice to just relax. The restaurant is also comfortable and the service is fast. It's great for hanging out with good food or a last minute food option. They also have takeout, which is a plus!

Would I come again?

Absolutely! I can't wait to come back and try their other dishes (although I would be tempted to order the tenshinhan again...).