(Tonkatsu Sakura | Entrance)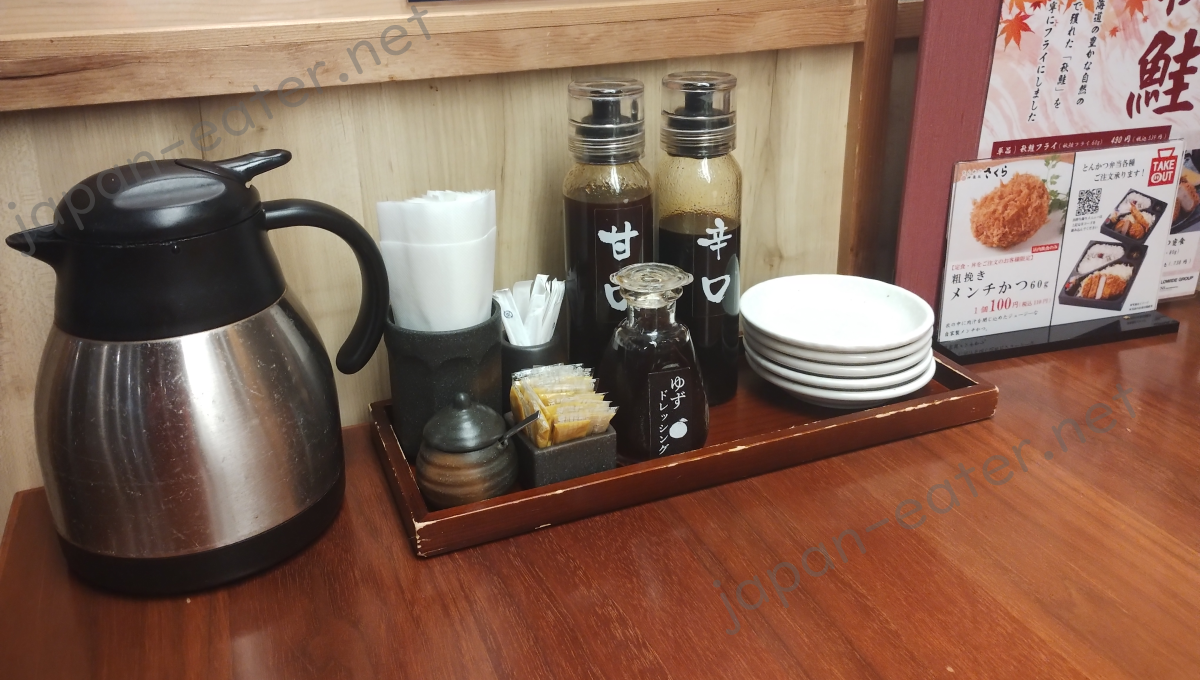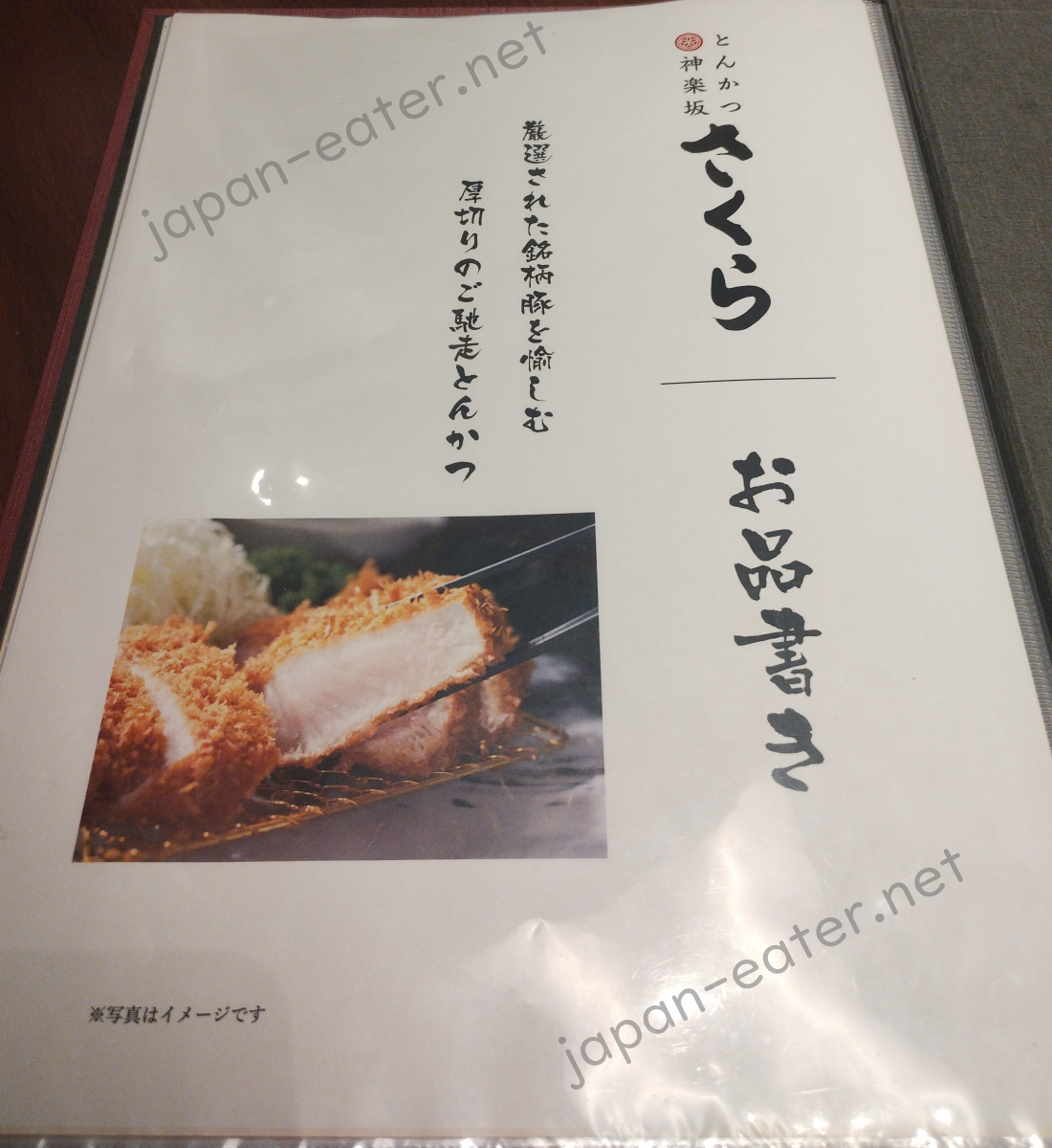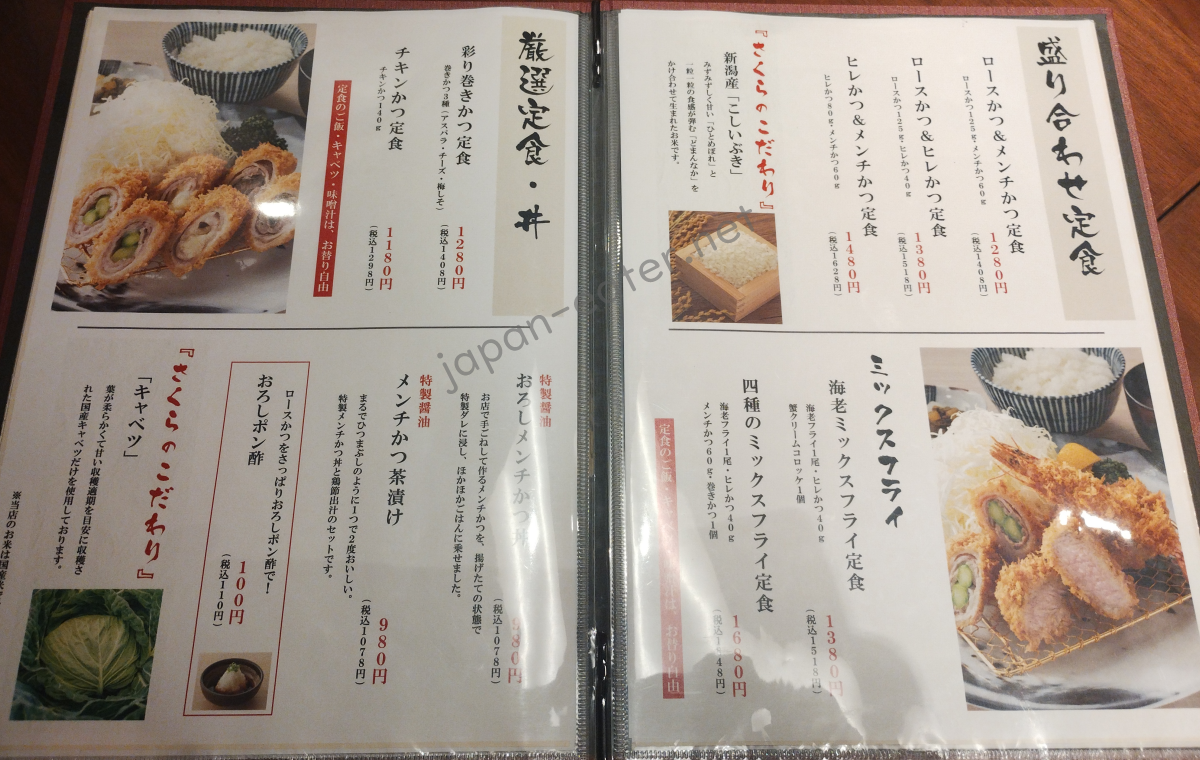 General Description
Rue
It's about time we reviewed a Japanese cuisine restaurant. Today we're visiting Tonkatsu Sakura! Yue and I have been here a few times, but it's been a while since the last time.
As the name implies, Sakura specializes in Tonkatsu and other katsu dishes. Katsu refers to panko (breadcrumb) covered, deep fried meat. Tonkatsu is specifically pork cutlet katsu.
You'll see katsu, especially tonkatsu, as part of other dishes and snacks. But that's for another day. It's tonkatsu time!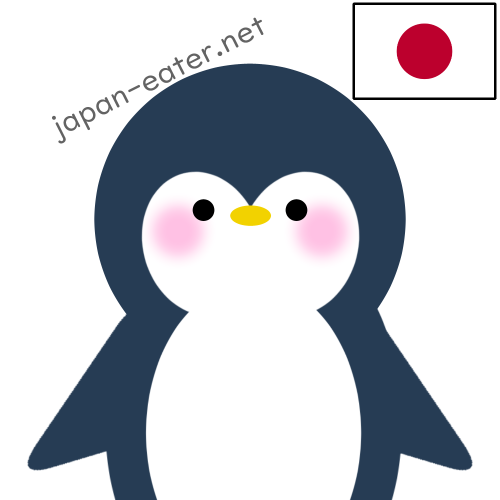 Yue
Tonkatsu is a dish derived from European style fried meat cutlet.
"Katsu" is a shorten version of Katsuretsu which was the Japanese transliteration of cutlet.
The word for "to win" is also pronounced as "Katsu" in Japanese, so some people eat it as a fortune charm before an important exam or a sports match.
What we ordered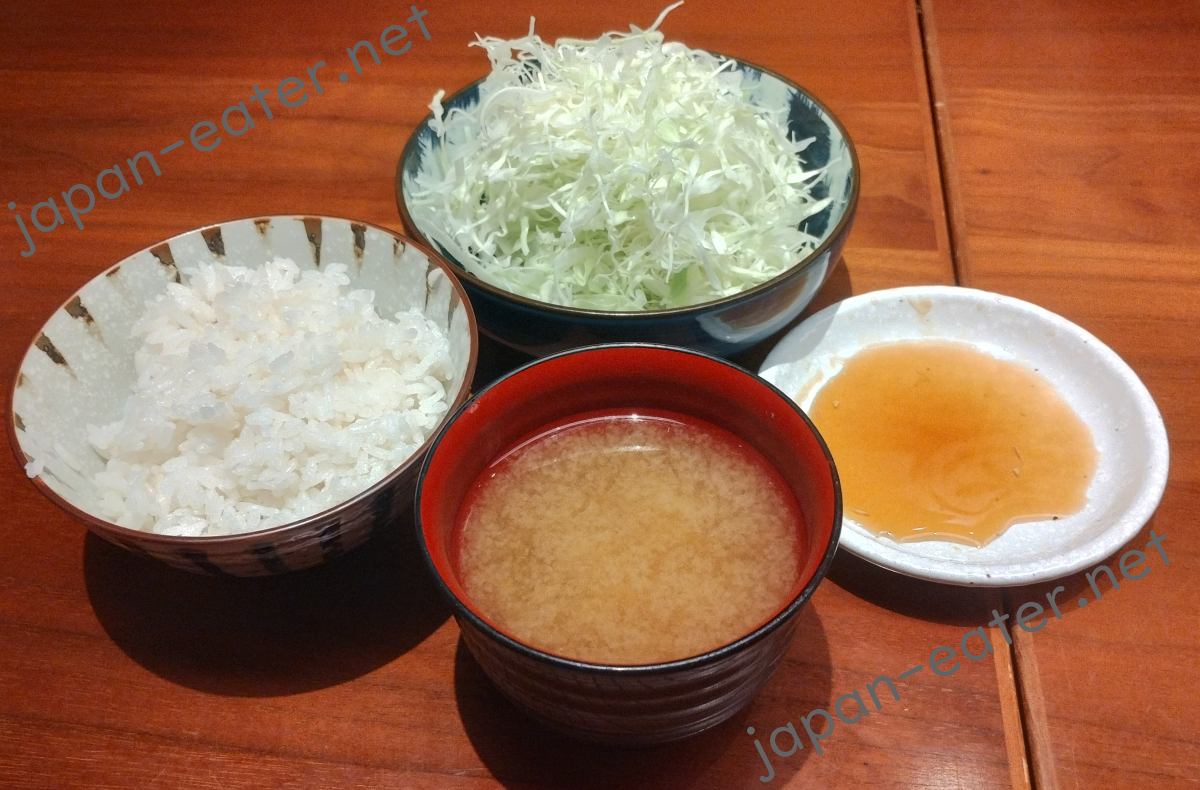 Rue
One great thing about Sakura is that some dishes can come as a set (定食 teishoku). If you get a set, you also get a shellfish miso soup, cabbage, and rice, all with free refills! You get the cabbage immediately, while the rice and miso soup come with your meal.
The cabbage is refreshing. It balances the deep fried meat. There's a nice yuzu dressing it goes well with.
I don't usually eat shellfish (mostly a texture thing), but I really like the miso soup. The shellfish taste mixes well with the miso flavour. I usually only make tofu miso soup at home, so this is a welcomed change. There are tiny shijimi/clams in the miso soup, but they're small enough that I can eat them without issue.
Like some restaurants, you have a pitcher of tea at your table instead of water. You can probably ask for water if that's an issue. I actually prefer water, but I'm sure this is a plus for many people.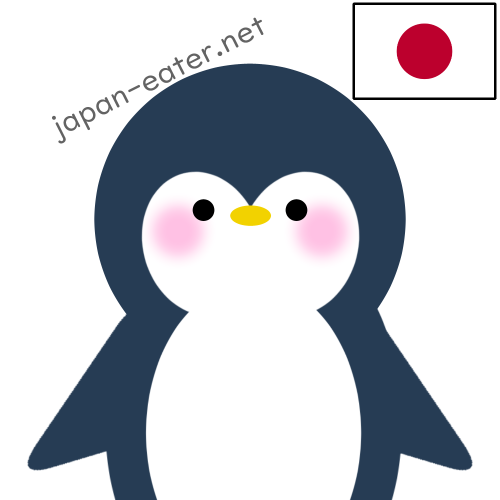 Yue
The free refills for rice, cabbage and miso soup is very common for tonkatsu restaurants of this price range.
The cabbage is fresh and it matches katsu dishes with sauce.
And the shellfish (shijimi/freshwater clam) miso soup is really nice.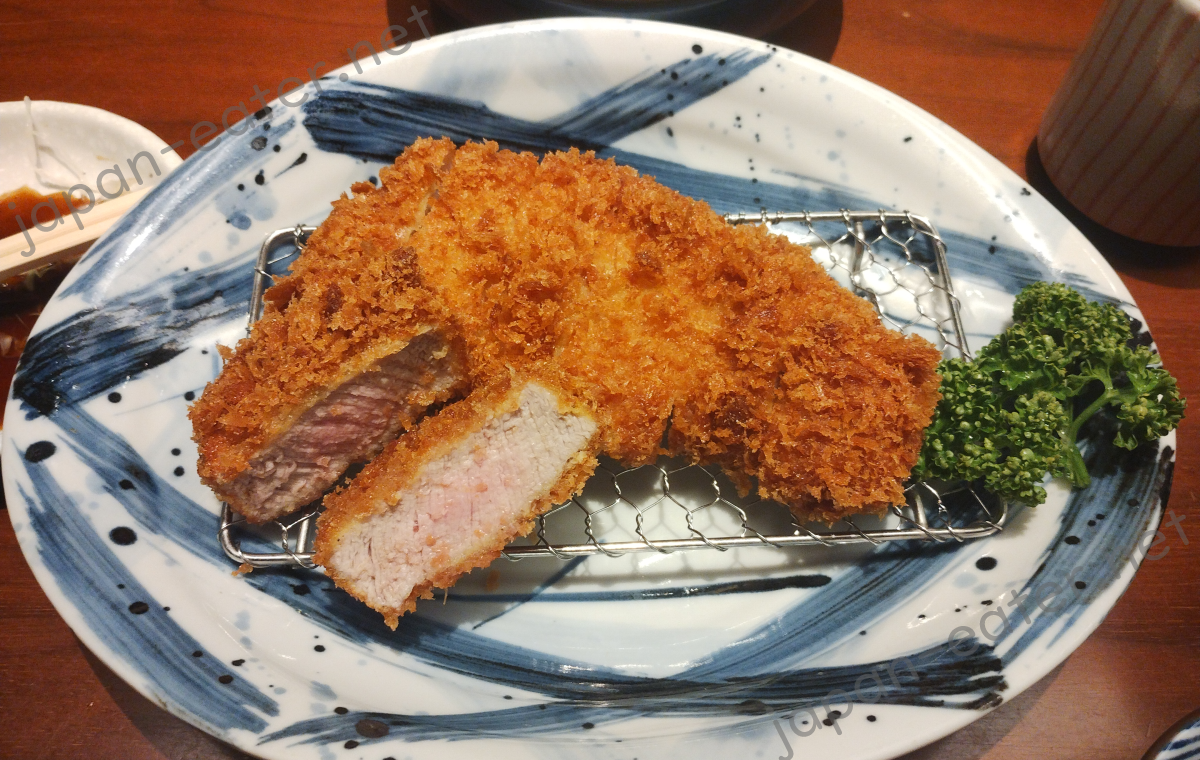 Rue
Here is what Yue ordered. The pork loin is a bit more fatty, but very soft. I don't really like fat on meat, but this one isn't too chewy (but still a bit). I think I've only had cheap pork when I lived in Canada, so I may not be the best judge, but I found the pork taste very subtle with both of the katsu. The pork loin has a slightly stronger taste.
The tenderloin katsu also came with my order. Let me tell you, it is SO soft and tender. Absolutely wonderful. The sweet tonkatsu sauce makes up for the light flavour.
The panko on all of the katsu is great. It's not too oily. I love deep fried food and the panko is perfectly crispy
Both of our orders came with a small side of pickled radish and mustard greens. The pickled radish is a bit sweet while the mustard greens are a bit sour. Both still have a nice crunch. If you don't like pickled vegetables, you won't like this then. I like to eat it between different items.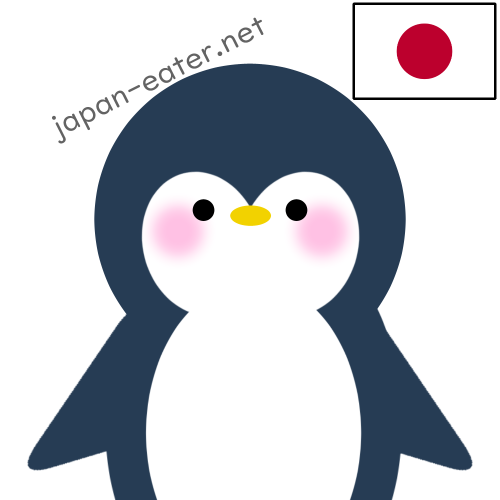 Yue
I prefer the less fat part of pork, but the pork loin at this restaurant is not very fatty or oily, so even I could enjoy it.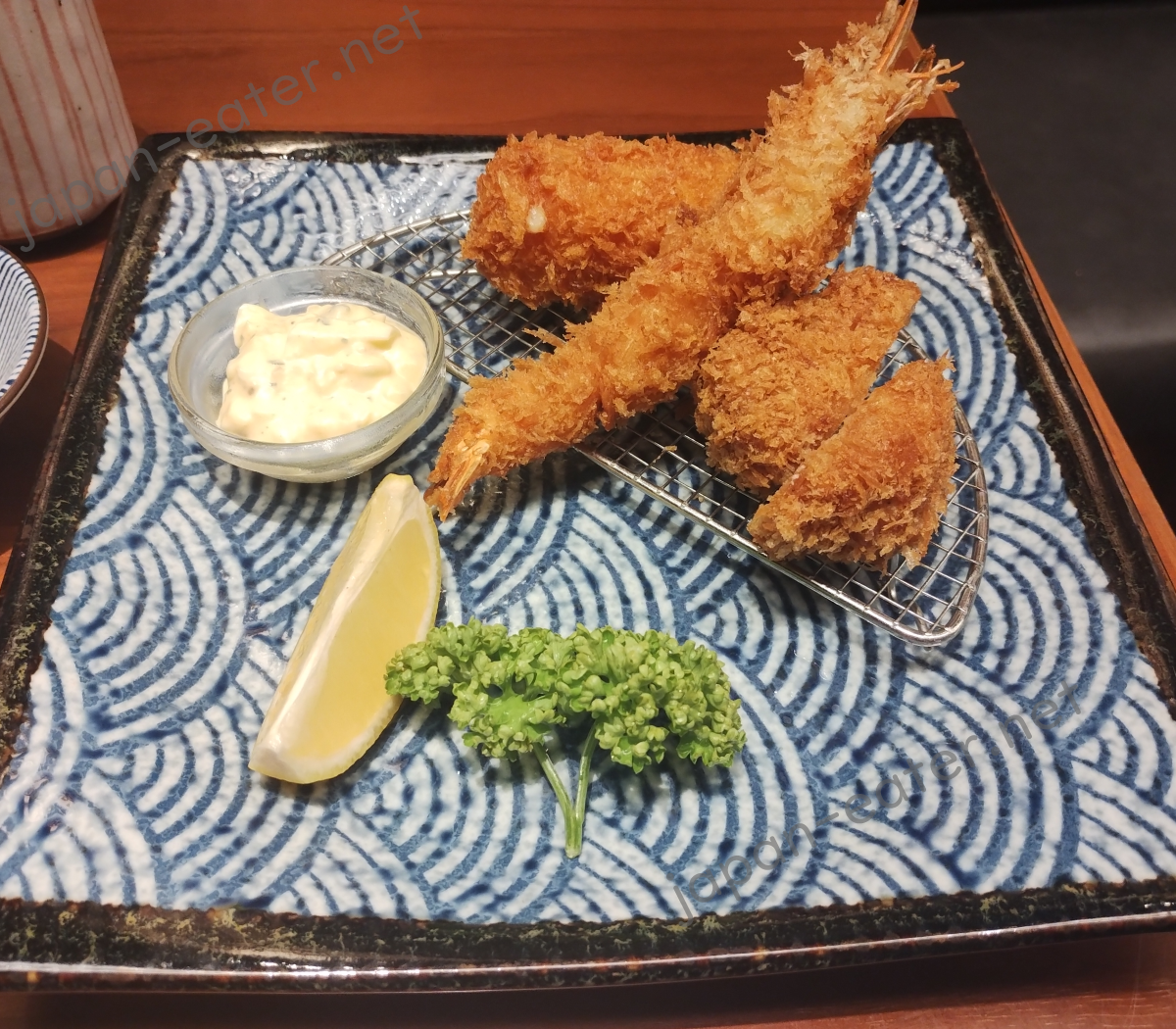 Rue
And here's what I ordered. Besides the tenderloin katsu, I also got a fried shrimp and crab cream croquette.
I'm not usually a fan of shrimp, but this is not bad. I had Yue eat the tail and head. The flavour isn't too strong. I wouldn't get it again though because it's just not for me, It's probably really good if you like shrimp.
The crab cream is good! Be careful though, because it's very hot! It's super creamy. There's no pieces or anything inside the cream, it's completely smooth. It's pretty rich and thick, so it doesn't immediately pour out. While the taste is a bit stronger than the other katsu, the crab is still subtle.
My order also came with a small egg salad. Tiny but tasty!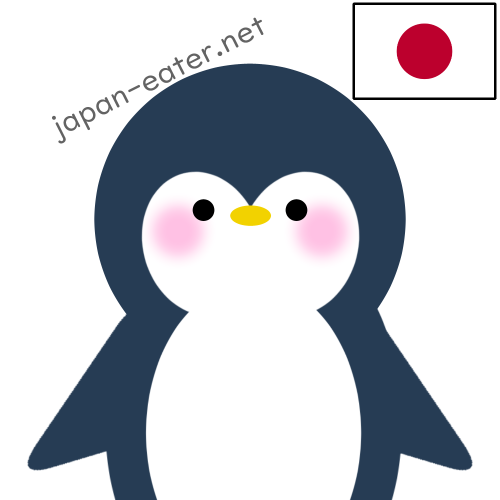 Yue
I feel the amount of this set is way too small for the price.
Even though you can enjoy 3 different things in one set, you might feel unsatisfied if you are a big eater (like me).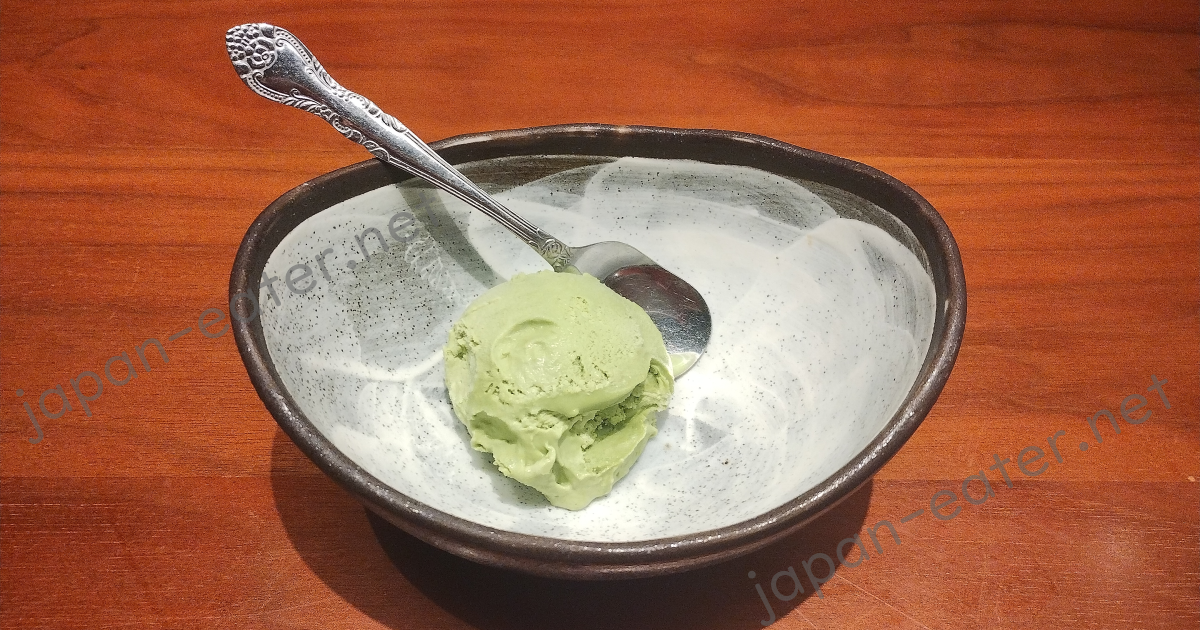 Rue
I added Sakura on LINE (a popular SNS in East Asia) and got a free small ice cream! Many stores, restaurants, and other services have offers like this. I could choose between vanilla, maccha, and yuzu.
I love maccha ice cream and this one is no different! It has a very strong, bittersweet maccha flavour. A great way to finish the meal!
I didn't find this on their menu at the restaurant. When I checked online, they offer ice cream for around 200~ JPY. That's a bit much, but maybe you also get a bigger portion.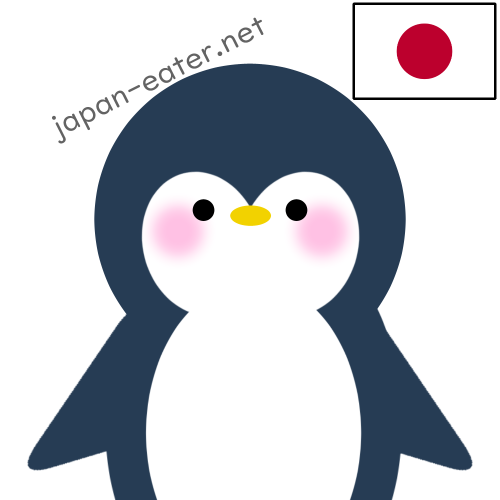 Yue
As usual, I got only 1 bite of this.
But it was very tasty!
They store the bowl in a freezer so that the ice cream in it will not melt quickly when it's served. It's an extra good service for an average restaurant like this place.
Review
Price


Lunch Average Budget for 1 person: 1500 - 2200 JPY
Dinner Average Budget for 1 person: 1500 - 4000 JPY


Service & Hospitality


The staff were all very polite and friendly. It may be because we went when they weren't busy, but they were quick to attend to us when we needed something. We got our orders within 15 minutes after ordering.
Almost everywhere has sanitizer at the door, but the staff also did a quick temperature scan (on us) before seating us. I appreciate the extra precaution.
At this location, the washrooms were 2 steps up, so not accessible for everyone. However, the buttons for the toilet had braille, so that's a plus.

Atmosphere


The atmosphere here is really nice. It feels a bit more special and high-scale than your usual restaurant. The lights are a bit dim, but it's still easy to see everything. They play instrumental piano and guitar covers of songs. I recognized a cover of "As Time Goes By" from Casablanca, to give you an idea. The one odd thing is that they play...advertisements for their stuff every now and then.
You can see the kitchen from some of the tables. There are also booths and stools by the counter, similar to what you might see at some ramen shops. That's one thing I love about Japanese restaurants. It's such an interesting experience!

Food


I've always enjoyed eating here. However, now that I am thinking more about the tastes and such when I eat, I found that the tonkatsu had a very light flavour. The sides and sauces complement it fine, but it doesn't stand out on its own.
That being said, I think the texture is what makes the food great. The panko is so crispy but the meat is so tender and soft. There's something satisfying about biting all the way through the katsu so easily.

Overall


This was a tough one. I really enjoy the food, but I can't say that the flavour was knock-your-socks-off great.
I don't feel like I want to go immediately back and get some more.
However, it's definitely worth coming here, the food is good, the atmosphere is nice, you'll probably have a good meal and time if you visit. I also think it's a great place to try katsu if you haven't before.

Would I come again?

For sure! It's nice for occasions and such. I won't be visiting for a while, but I'll probably be back sometime next year.