(Hibiya Area Illumination)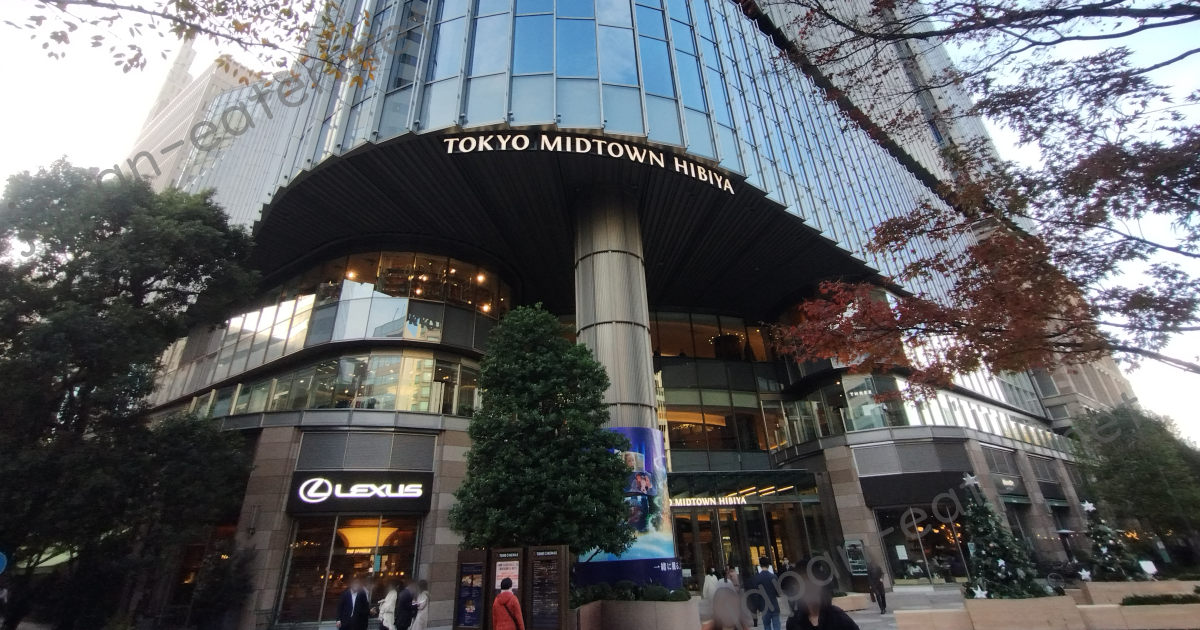 General Description
Rue
When I think of winter in Canada, I picture snow. When I think of winter in Japan, I, like many others, picture illuminations!

Illuminations are very common near the end of the year. You'll see advertisements for special areas and events on the train and online.

Today we are going to one of the many popular illumination spots in Tokyo - Tokyo Midtown Hibiya!
Tokyo Midtown Hibiya is actually a mall, so we'll be exploring that first. But make sure you stick around until the end!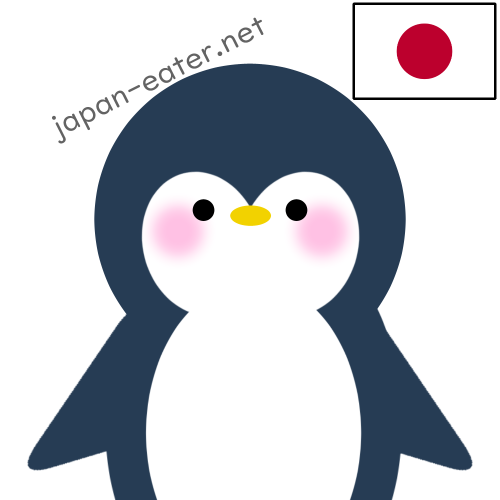 Yue
"Tokyo Midtown" is the name for a mixed-use development managed and operated by Tokyo Midtown Management Co., Ltd.

Currently, there are 2 locations:
Tokyo Midtown - In Akasaka, Minato-ku, Tokyo
Tokyo Midtown Hibiya - In Yurakucho, Chiyoda-ku, Tokyo

Also, they are constructing the 3rd one which will open in 2023:
Tokyo Midtown Yaesu - In Yaesu, Chuo-ku, Tokyo

Tokyo Midtown Hibiya, which we are reviewing in this article, opened in 2018 and is the 2nd one in the series.
Highlights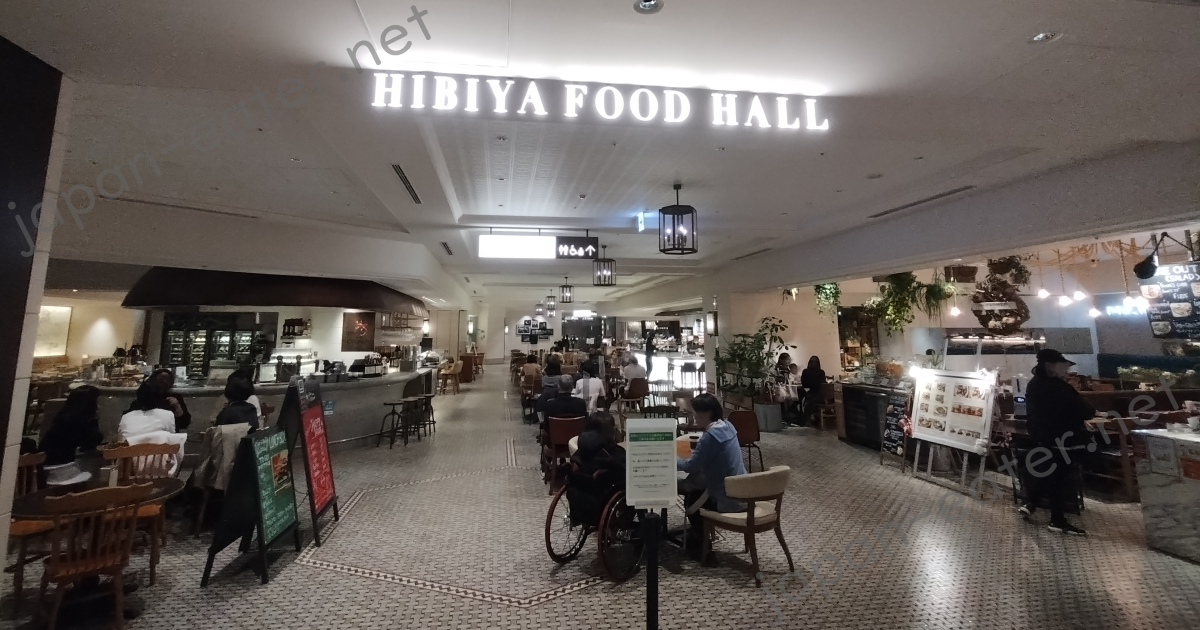 Rue
Let's go over the mall itself first. The building has several floors, but only the first 7 are actually part of the mall. Floors 4 and 5 are used by Toho Cinemas. The remaining floors have various shops and restaurants.

Tokyo Midtown Hibiya is between the imperial palace and Ginza - a district known for its luxurious stores. While not as upscale as Ginza, you'll find a lot of brand stores here.
One interesting store we found was Today's Special. I was initially attracted by the holiday goods, but they have lots of household goods and even plants!

On the basement floors, they have specialty foods stores, a flower shop, and a Kaldi. I like visiting Kaldi, I think it's quite popular with foreigners and Japanese people alike! Although they technically specialize in coffee, I think they are mostly known for their imported goods.

My favourite part was the "Food Hall" on the basement floor. It's kinda like a food court but with a bunch of open concept restaurants. So the whole room is connected but each restaurant has their own section that is decorated to their aesthetic and atmosphere. We didn't eat here this time, but I definitely want to come back and try the restaurants in the future!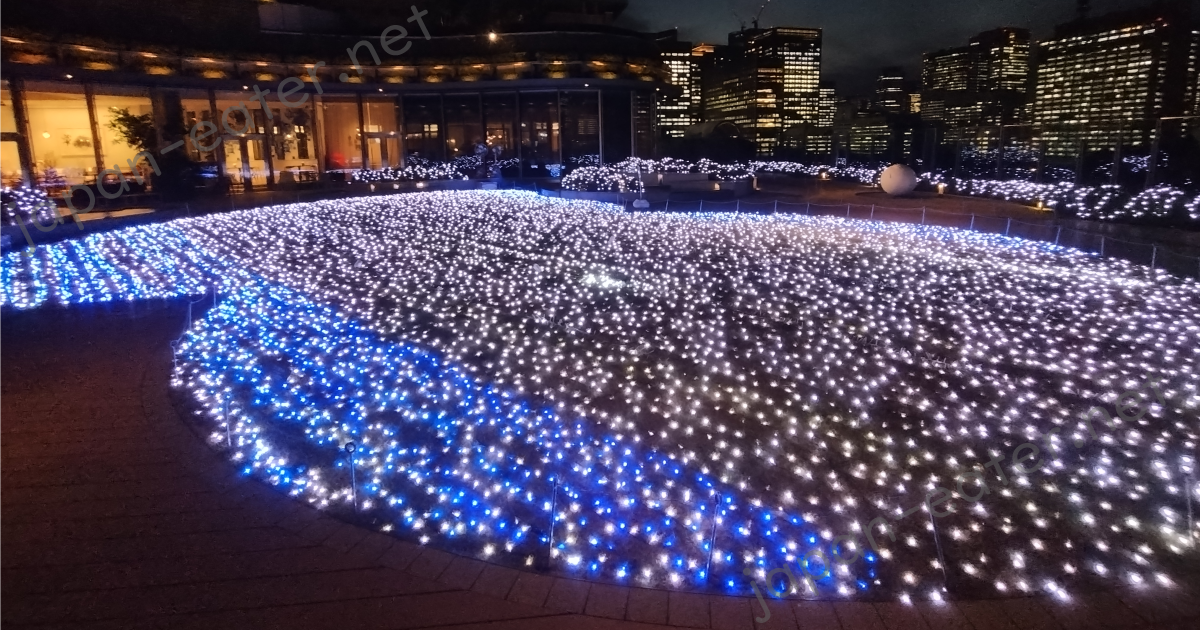 ---
---
Rue
Now for what you've been waiting for - the illuminations! There are 3 areas in total. This is the Park View Winter Garden on floor 6. We actually came here first a little bit before the illuminations started. The view is beautiful! Just watching the sunset sky is really nice.

I think this is my favourite of the 3 areas. The path among the lights is just magical. It is like walking among the stars. It's a bit hard to see from the photos, but the tiles between the bushes are arranged in a leaf pattern.

At the end, there's a small grassy area that is covered in lights. Lines of bright lights go across like shooting stars. There's also some smoke that creates a magical mist over the lights. Christmas music was playing in the area too!

I'm glad we came here first because it was fairly empty, especially when everyone gathered by the main attraction.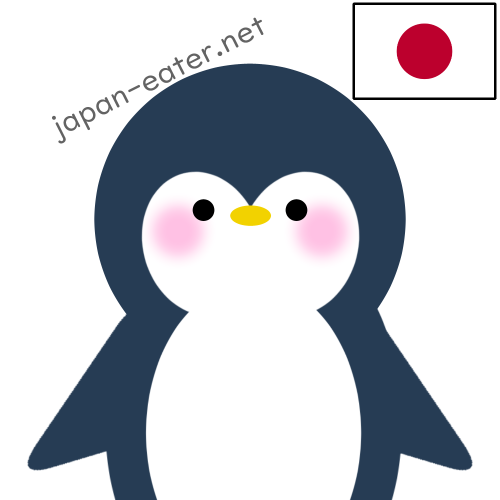 Yue
If you go here on weekdays, you can probably find an empty bench on which you can relax and chat.
I heard this area is especially very crowded in weekends.

As Rue said, we came here early, even before the illumination started. If you can, I recommend coming here as early as possible to avoid crowds. In winter, it is dark enough to enjoy the illumination at 5pm as Japan does not use the "summer time"/daylight savings system.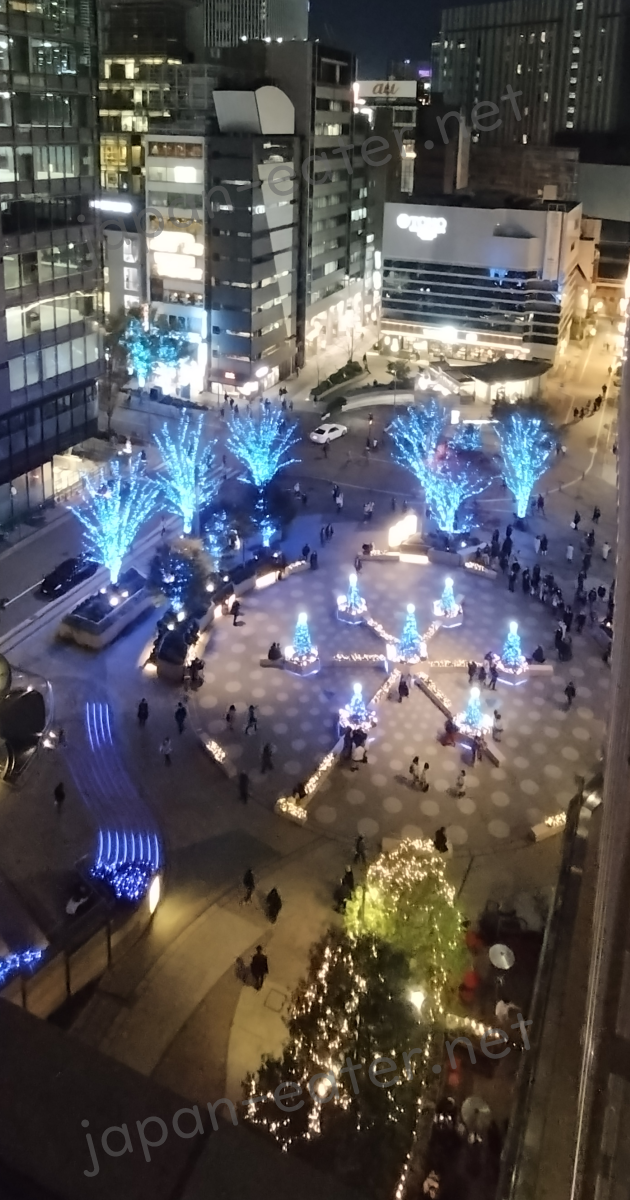 Rue
Next we have Hibiya Winter Square. If you look at it from the upper floors, you can see that the trees are in a snowflake pattern! The white lights are in the trees leading up to the square. The other colour lights slowly change colour over time.

There's plenty of space to sit down and enjoy the lights!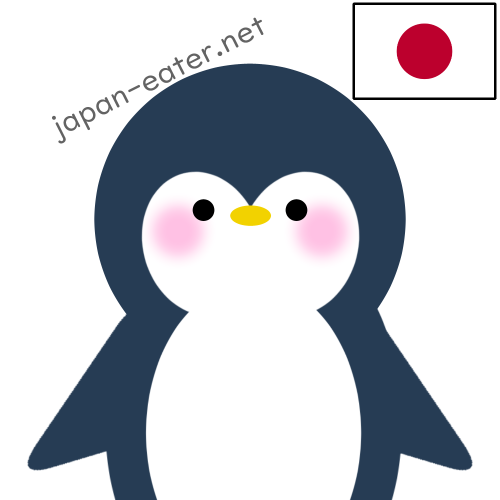 Yue
We came to this square before we explored the mall as well.
Even without the illuminations, this is a good place to relax.

The snowflake shaped illumination is actually a bench so you can sit inside the snowflake! I saw many people sitting there and taking selfies with the illumination.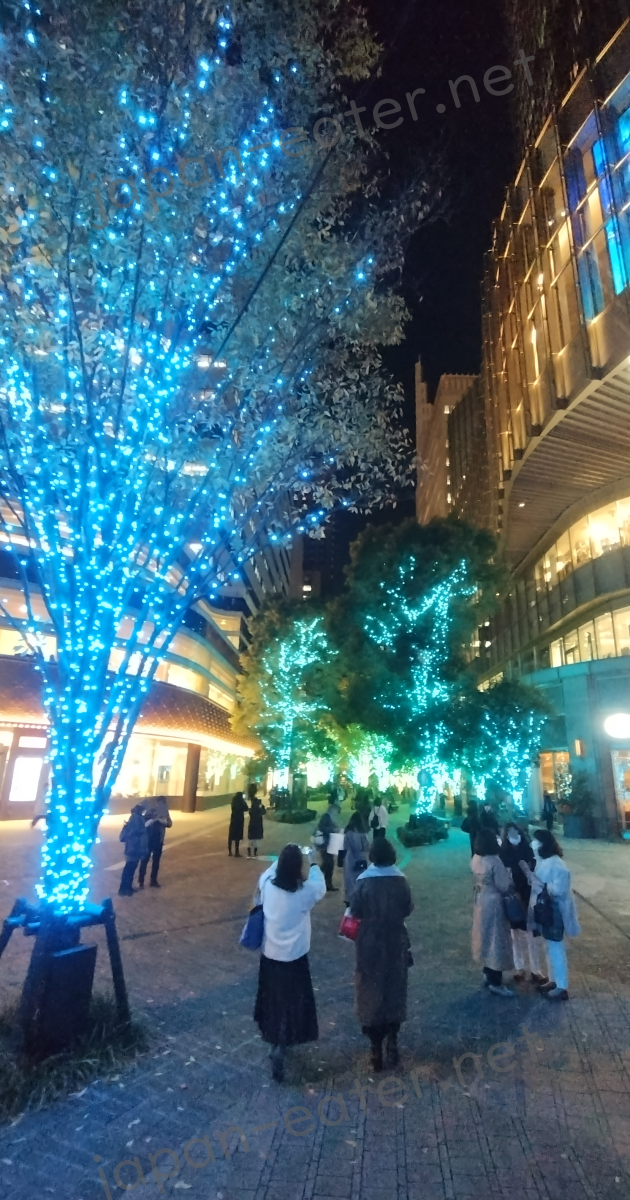 Rue
Finally, we have the Hibiya Area Illumination. This area is really cool too! There are so many trees completely lit up by lights, it feels like walking through a magical forest! There are also some benches where you can sit.

There are tall buildings on both sides, but they don't take away from the experience. There's enough darkness that lets the lights stand out. Even the golden lights from the windows are kinda nice.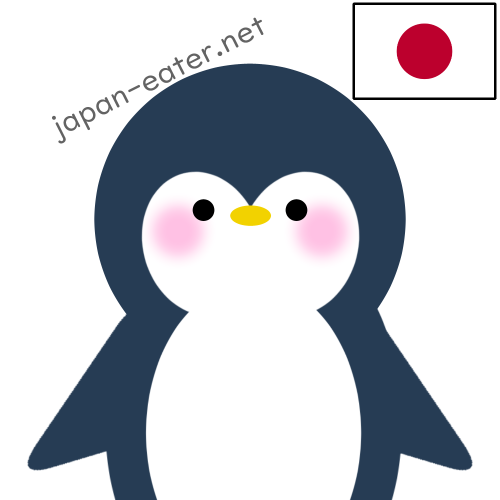 Yue
This area is better than I expected!
I thought it would be a smaller scaled area but all trees on the street are covered by the illuminations and their colour change little by little. It makes a beautiful and mysterious atmosphere in the street.
Review
Entrance Fee

Free

Access

The mall itself has escalators and elevators to reach the various floors (as shown on the floor guide).
The mall is in downtown Tokyo, so there are many different lines within 20 minutes walking distance.
Most stations have at least one escalator and elevator, but double check the train line's website if you are concerned about the platform-to-ground accessibility (they are available in English).

Things to do/see

As mentioned in the article, there are quite a few shops to visit here. Most of the stores are on the expensive side and are for products I don't usually shop for, but I think there are some interesting ones that many different people will find fun to browse. There are a lot of different dining options of various price ranges, so there's something for everyone.
There is a theatre inside the mall with many screens. It's one of the biggest theatres in central Tokyo! There are also many theatres outside of the mall, however these theatres are not for movies but for stage performances.
Of course, there is also the illumination. Although it is not huge, there are plenty of places to sit down and take in the view.

Overall


I don't think it's the most exciting place. Outside of the illuminations, I wouldn't say it's somewhere you have to go to if you are visiting Tokyo. However, it's still a nice place. The illuminations are really nice as long as you understand the scale ahead of time. I was pleasantly surprised that it wasn't very crowded.

Would I come again?

Yep! I would like to check out other illuminations in the city, but I want to come back and try the different restaurants. I'll probably come back when there's another event or the illumination again.
Recommended Places Nearby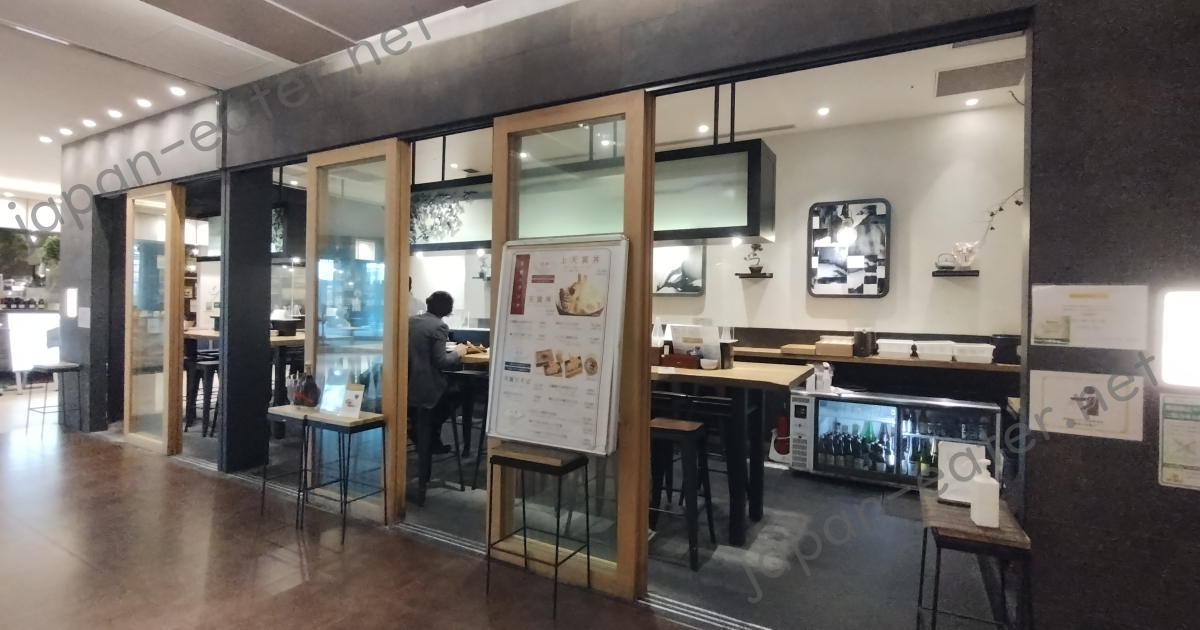 天ぷら 天寅 (Tempura Tentora)
(Tempura Tentora | Entrance - Dining Area) Kitchen & Counter Seating Inside the Dining Area Bell, Menus, Seasoning, Sauces, & Chopsticks at Table Ent...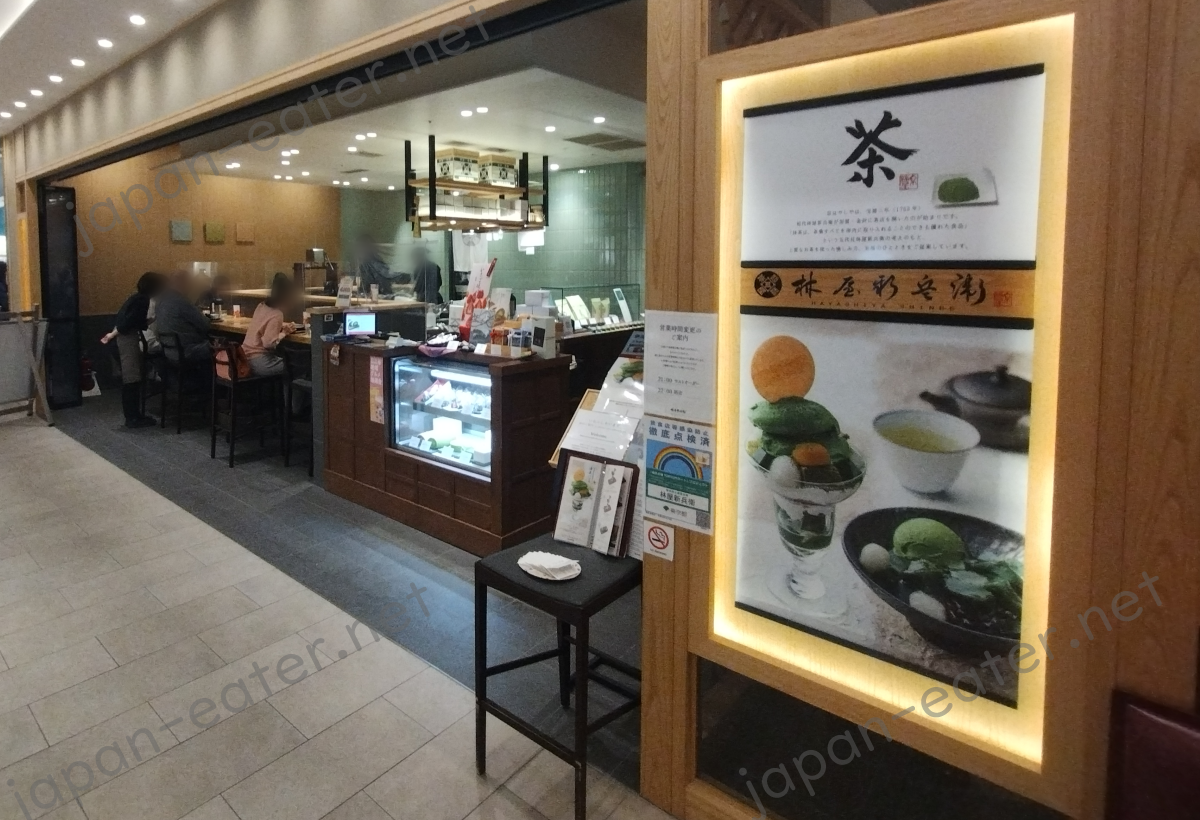 林屋 新兵衛(Hayashiya Shinbe)
Hayashiya Shinbe - Entrance Take out Menu and sign 【General Description】 I've been really excited for today ever since Yue recommended we try it out. We're...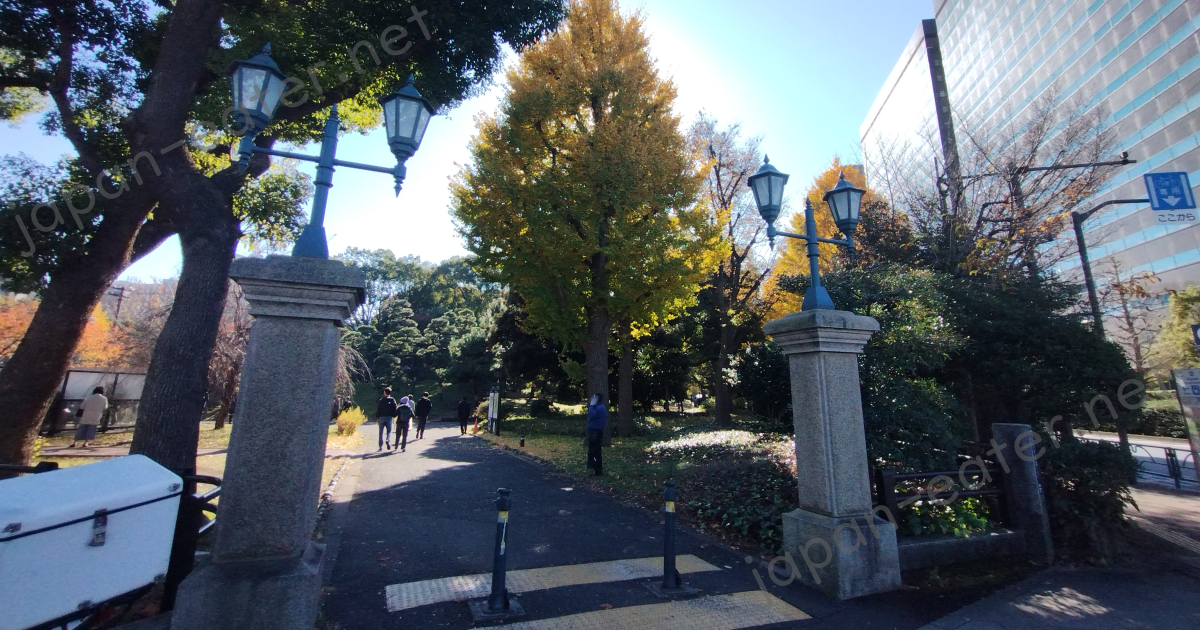 日比谷 公園 (Hibiya Park)
(Iwaida Gate Entrance) Path along Hibiya-dori Avenue (Outside of Park) Health Field Health Field Mt. Mikasa 【General Description】 Today we're taking a stro...