Gokoku - Entrance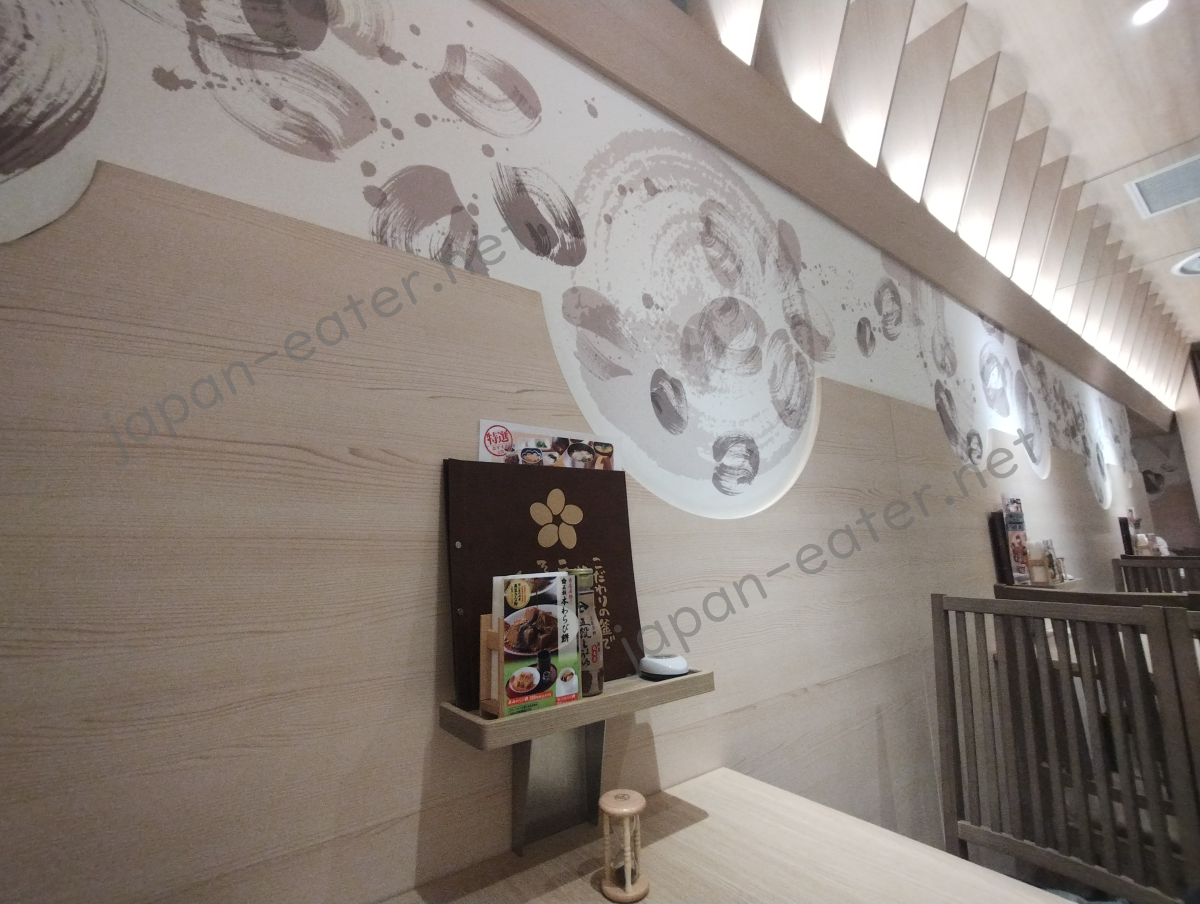 General Description
Rue
Today is an interesting day! We hadn't planned on eating here originally, but after coming across it while wandering around Tokyo Midtown Hibiya, we decided to check it out!

One neat thing about this restaurant is how the meal is served. The server kindly explained it to us. I didn't write down the details, but if I remember correctly, they make the rice fresh for you, so it takes 20 minutes. Once it's served, you stir it and cover it again for 2 minutes. There's a handy sand minute-glass on the table that you can use. Then you can dig in and enjoy!

It's been a while since I had a meal like this, so I'm super excited!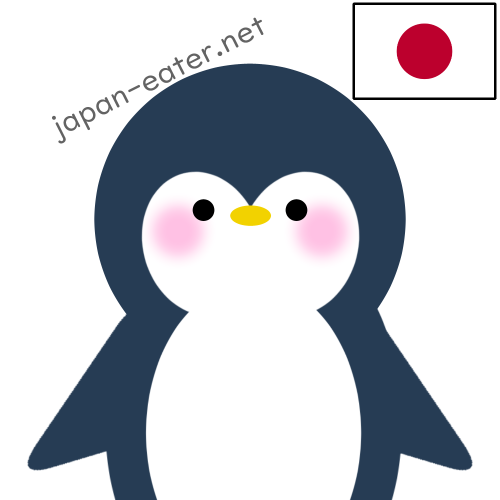 Yue
I am not familiar with this chain, but it seems like it has many branches in more than 30 prefectures in Japan, including Hokkaido and Okinawa.
I think it's not very common for this kind of relatively small chain to have a branch everywhere as they usually focus on a specific region.

As you can see by the menu above, their food looks very healthy!

The name Gokoku (Japanese: 五穀) is a common word which means "five grains" that is a grouping of five harvested crops. What crops are included in it can be different in each region and country, but in Japan, it usually includes rice, wheat(barley), foxtail millet, bean, and proso millet.

My impression from the word gokoku is healthiness. There is even a special rice called gokoku-mai which contains the five grains above. We cook and eat it as normal rice but it is believed to be healthier.
What we ordered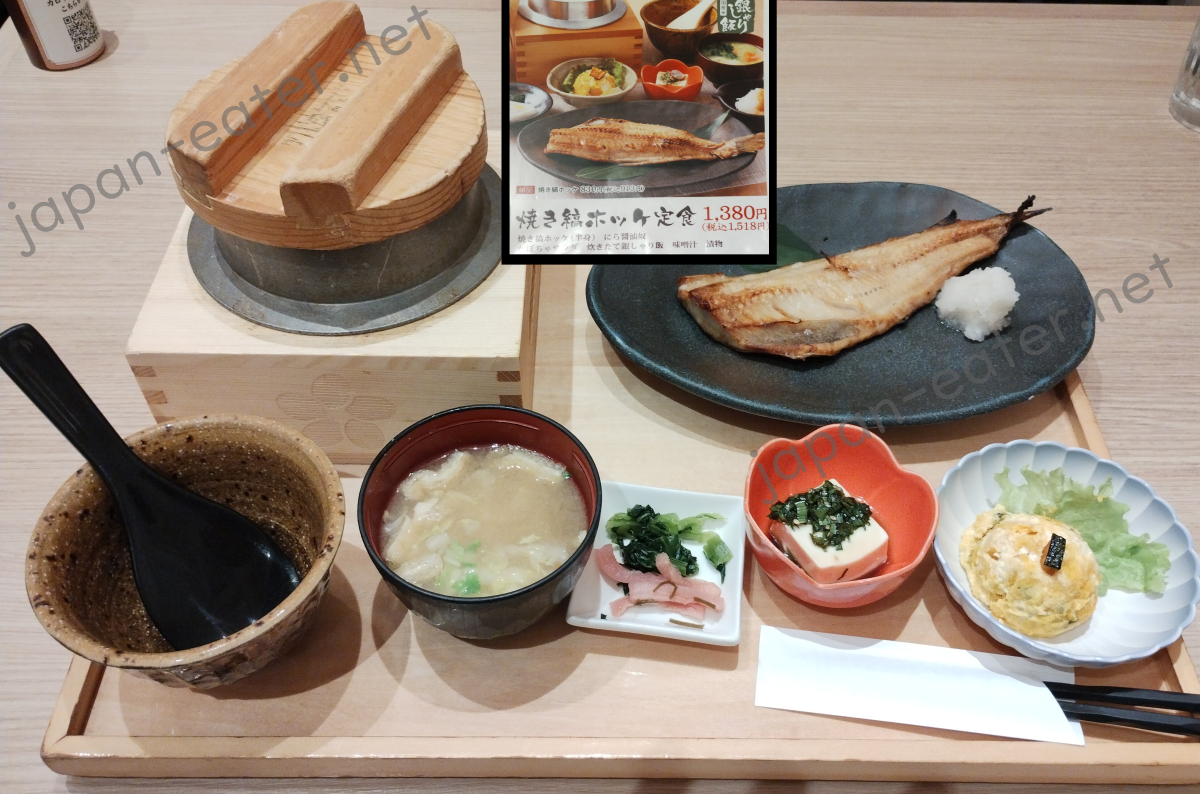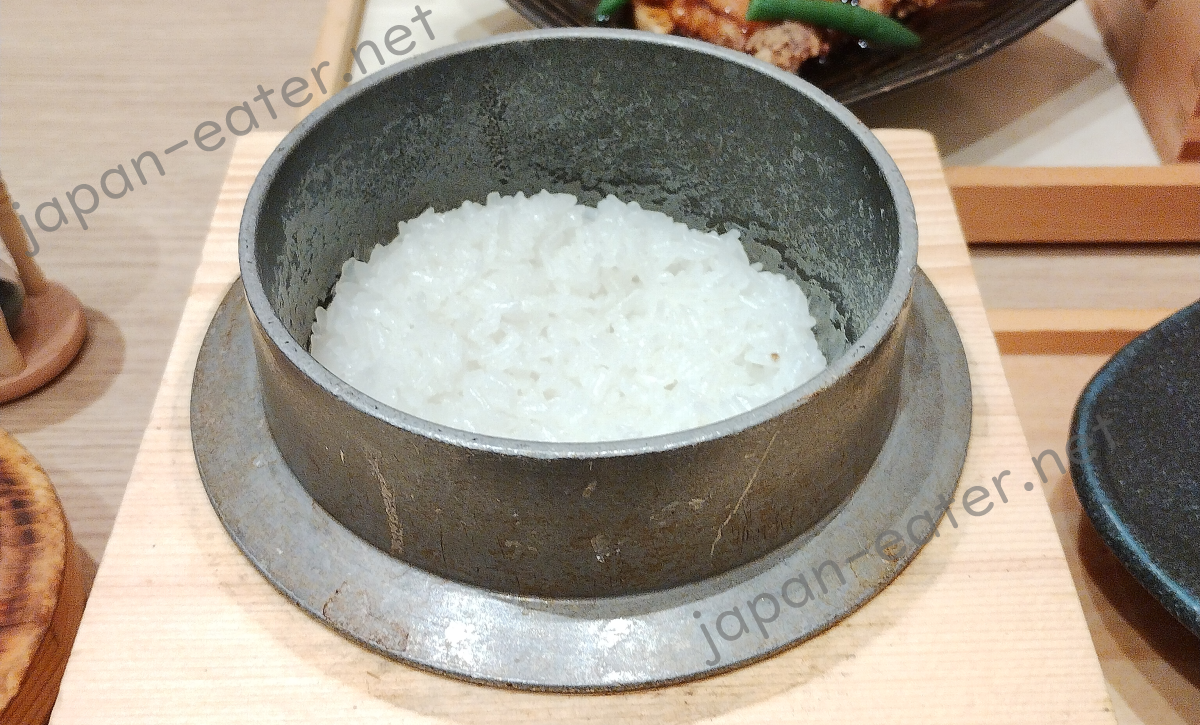 Rue
Here's Yue's order.

Starting with the main dish, the fish is so soft and delicious. It's "fishy" but not too much. It does have bone in it, so be aware of that.

The pumpkin and egg salad is tasty too! It's pretty similar to potato-egg salad. It's got a tanginess to it.
The tofu is also really nice. The sauce has a barbecue flavour.

The miso soup and pickled veggies also come with what I ordered. The miso soup has a light seafood flavour. It's a bit oily but still good.
The pickled veggies are refreshing and not too salty. They have a nice balance of sweet, salty, and sour.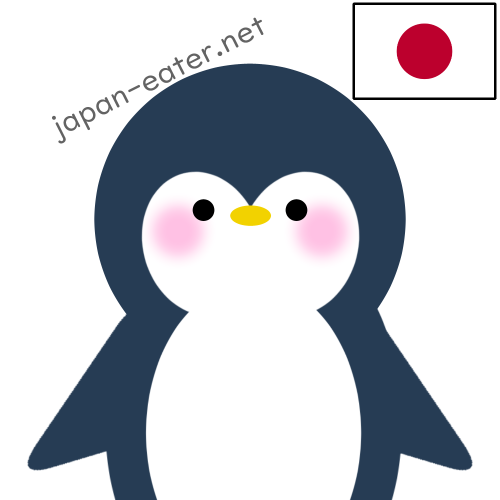 Yue
This is what I ordered.

Grilling fish at home requires special equipment and unfortunately my place doesn't have it. So I do not have a chance to eat grilled fish frequently even though I really love it...
And this dish completely satisfied my desire!

The fish is well grilled and the grated radish perfectly matches it. Putting some soy sauce on it is common, but you can eat it without any sauce if you want to.

As you can see, they prepare the rice in a small pot called a kama (釜) for each order, so it is very fresh and hot when it is served.

The side dishes that come together are all good as well.
The pumpkin egg salad at the very right in the picture was surprisingly more satisfying than it looks.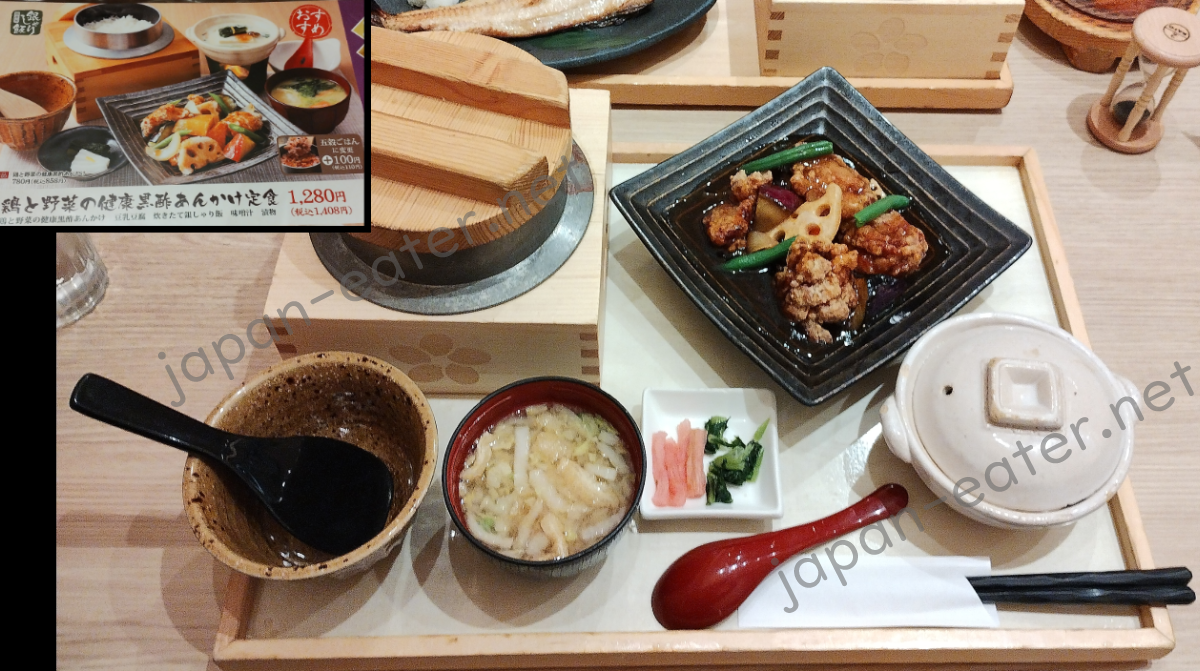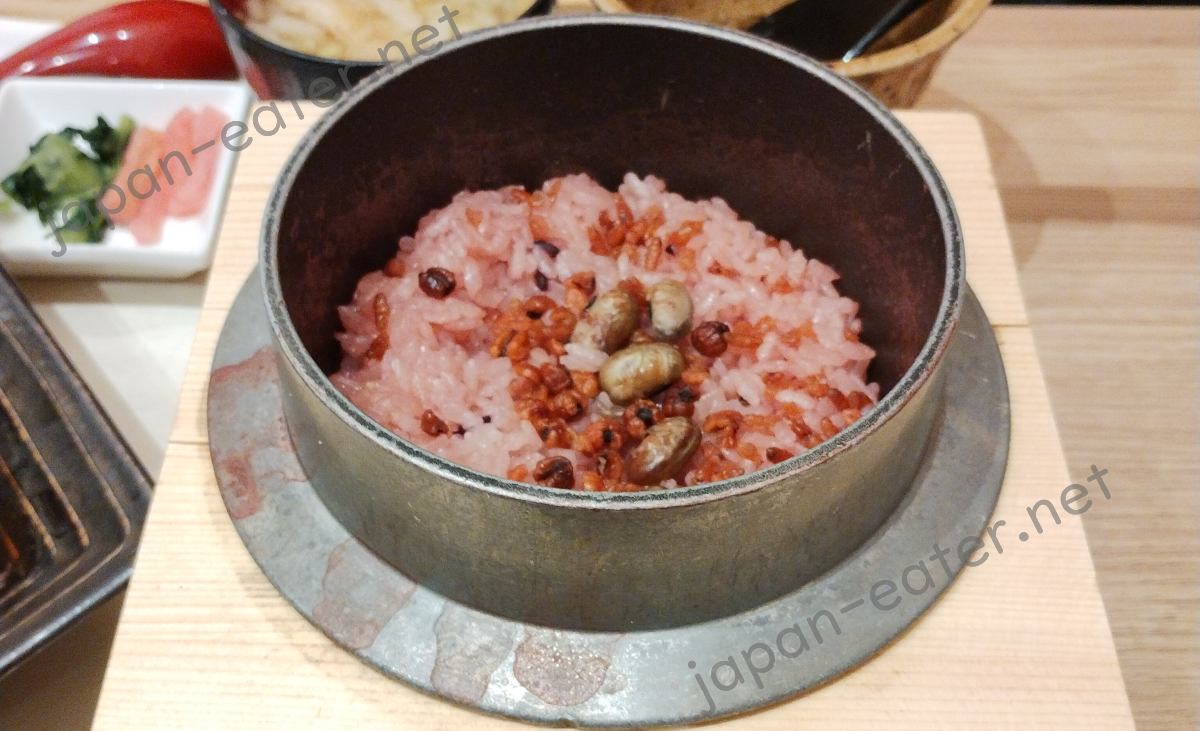 Rue
Here's what I ordered.

The main dish, the fried chicken, is delicious and crispy but not too oily. It tastes really similar to karaage but doesn't contain as much fat or cartilage.
The veggies are sooo good, especially the renkon which has a nice crunch to it. The sauce is about room temperature and thick enough to grab.

The soup is creamy but thin. It's good but I feel like the greens kind of clash with the flavour. It's hard to describe.

I paid 100 yen extra and upgraded my rice to gokoku-mai. It's good but it doesn't taste as different as I was expecting. It's quite filling. I like how it's crispy on the side of the pot.
Review
Access

Price


Average Budget for 1 person: 1400 - 2500 JPY


Service & Hospitality


The customer service is normal. Not special, not rude. The staff do explain the rice preparation, which is nice. The rice takes time but the meal is served as soon as it's ready.

Being part of a mall, the restaurant location we visited did not have its own washrooms. I believe the restaurant is accessible by escalator and elevator.

Atmosphere


The atmosphere is pretty calming despite the location we visited being in a mall. Japanese style instrumental covers of songs is playing inside. It's not too loud. We went when the restaurant was pretty empty but even the customers that were there weren't loud either. As you can see in the pictures, the place is well lit without being too bright. There are both booths and tables available. There is a considerable amount of walking space between tables so the floor doesn't feel crowded.

Food


The food is great and even on the healthy side! I like the variety you get with a set meal. It's very tasty and filling. There's also many options to choose from. While it is Japanese cuisine, I also feel that it's not too distant from other cuisine so I think many foreigners can enjoy it too.

Overall


I like this restaurant quite a lot! It's not cheap but still reasonable. You get a full meal with a variety of ingredients and flavours. And the atmosphere is very relaxing. You can enjoy good food and a good time.

Would I come again?

Yes! I really enjoyed eating here. I think it's a good place to come to try Japanese cuisine as well.
Recommended Places Nearby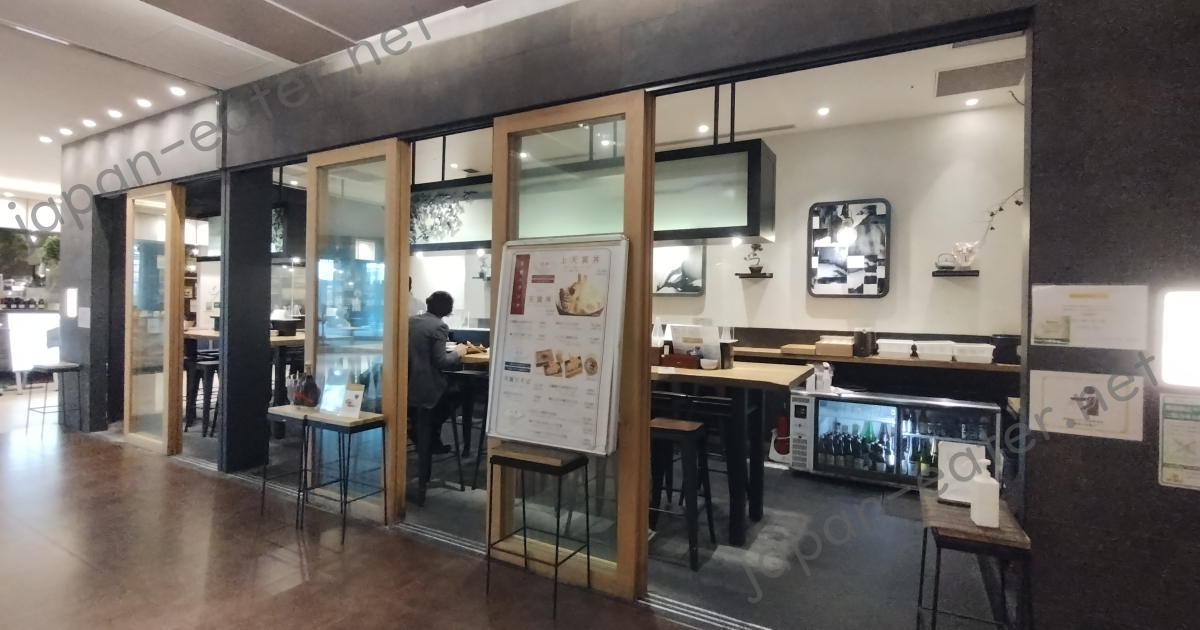 天ぷら 天寅 (Tempura Tentora)
(Tempura Tentora | Entrance - Dining Area) Kitchen & Counter Seating Inside the Dining Area Bell, Menus, Seasoning, Sauces, & Chopsticks at Table Ent...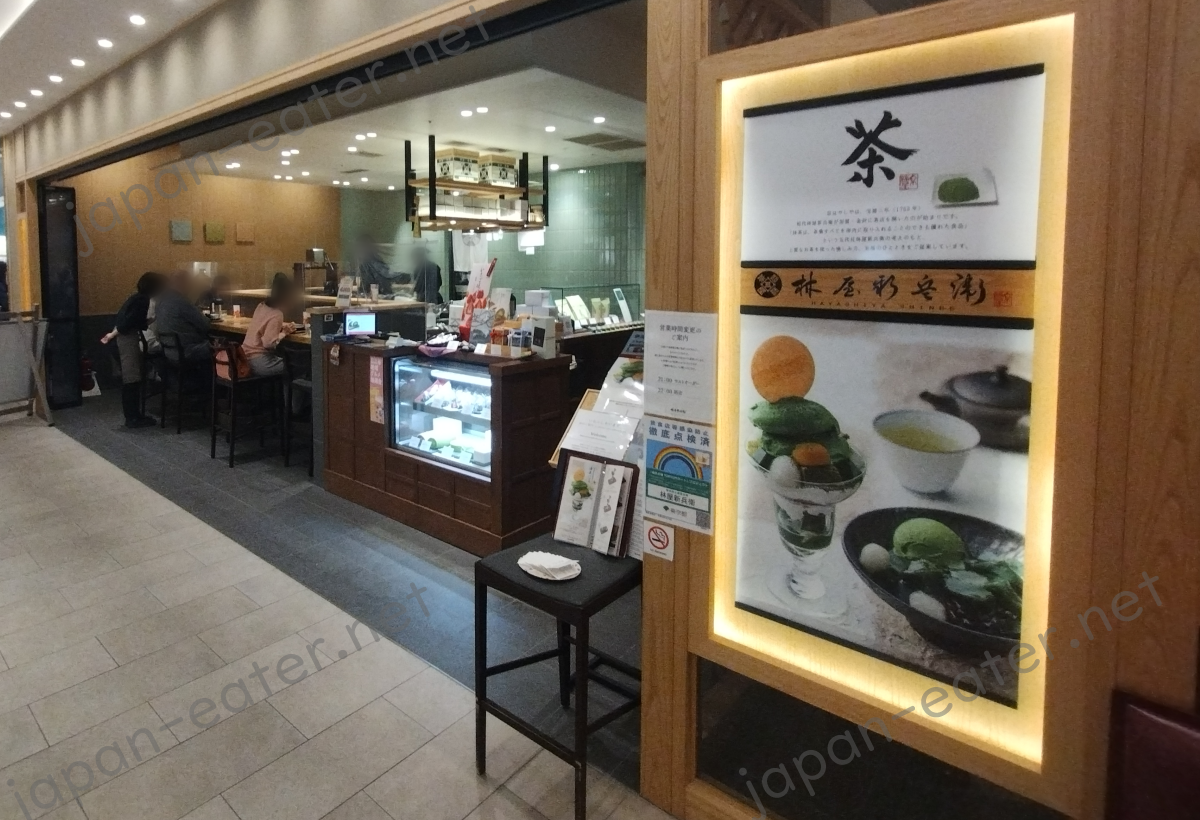 林屋 新兵衛(Hayashiya Shinbe)
Hayashiya Shinbe - Entrance Take out Menu and sign 【General Description】 I've been really excited for today ever since Yue recommended we try it out. We're...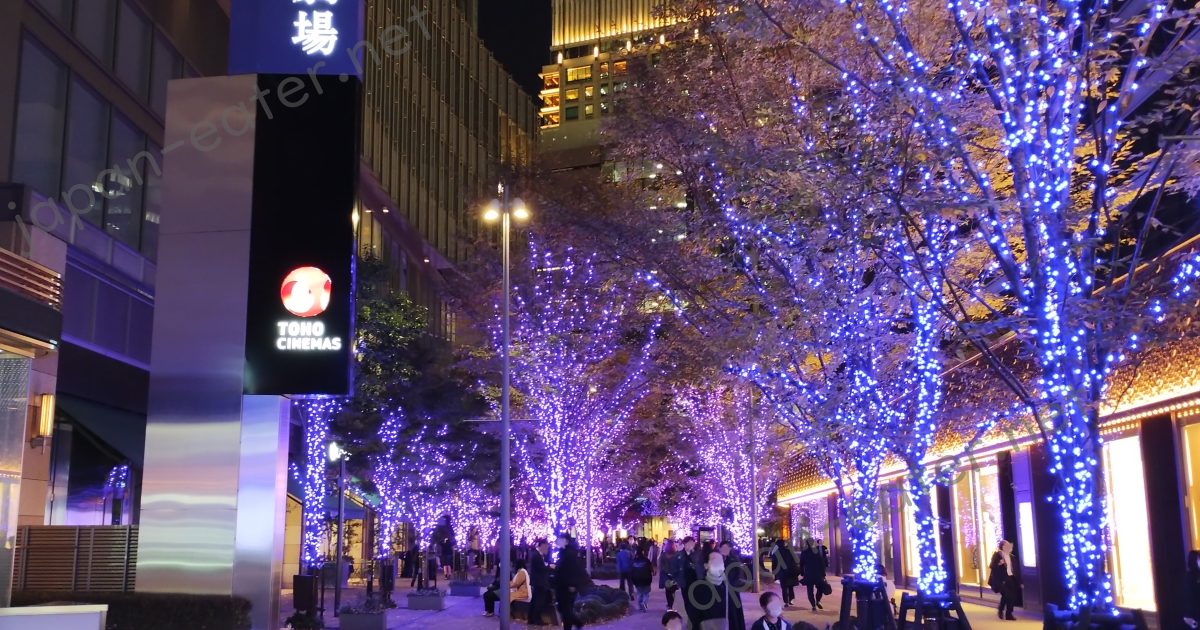 Tokyo Midtown Hibiya
(Hibiya Area Illumination) Mall Entrance Hibiya Winter Square View from Hibiya Step Plaza (2F) Outside Sign Floor Guide Restaurant Guide Illumination Guide ...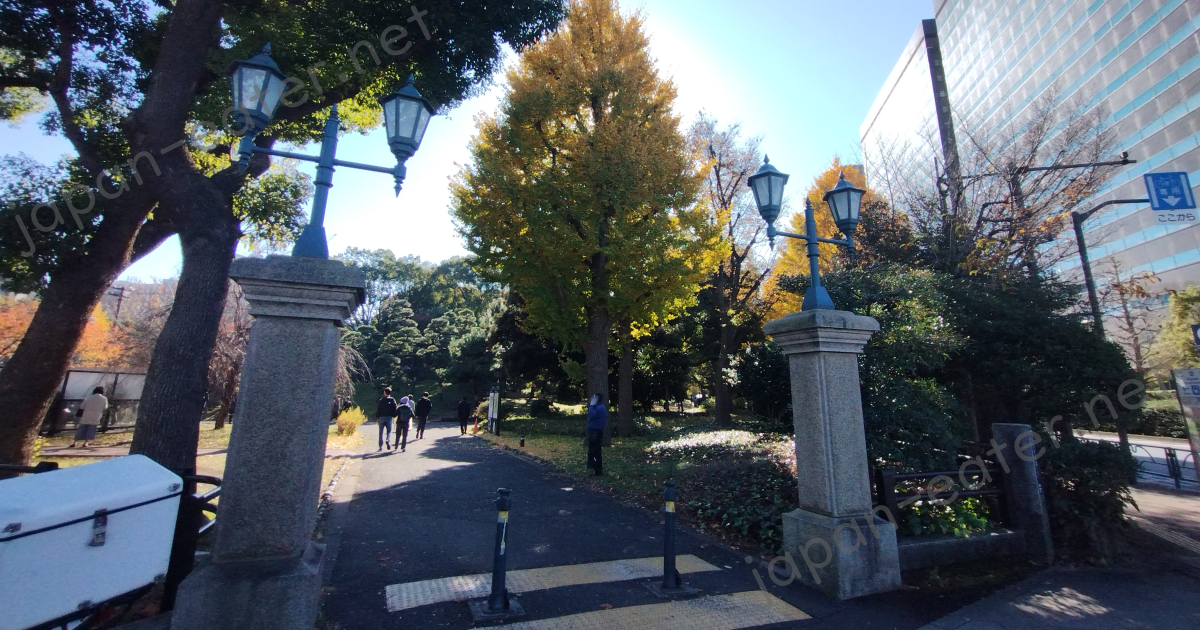 日比谷 公園 (Hibiya Park)
(Iwaida Gate Entrance) Path along Hibiya-dori Avenue (Outside of Park) Health Field Health Field Mt. Mikasa 【General Description】 Today we're taking a stro...